Why Consider Replacing Your Deck Before Listing A Home For Sale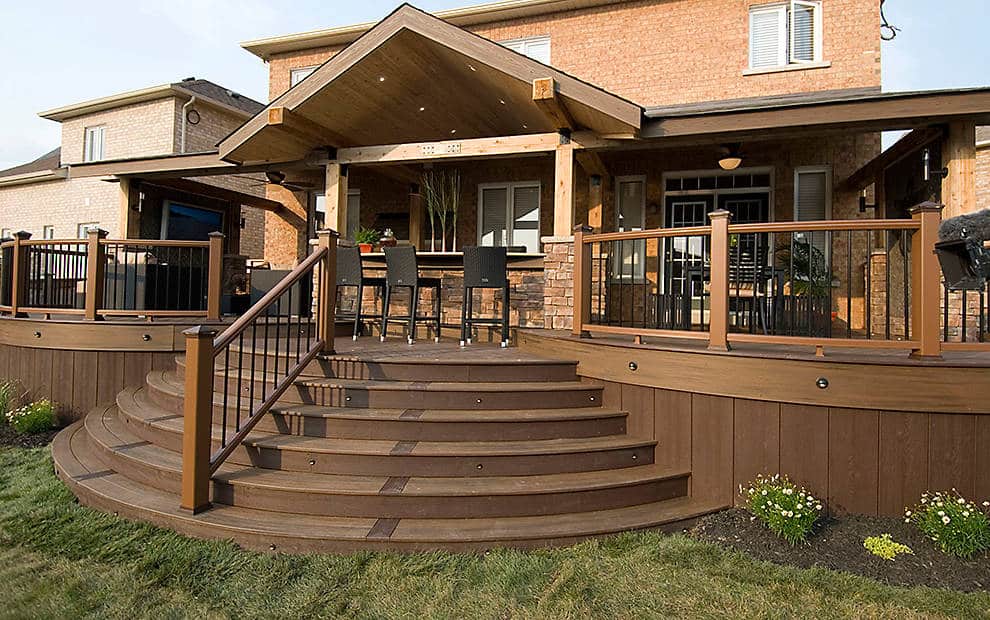 Guest Article by Liz Shemaria |  HomeLight.com
Replacing or updating your deck before listing your home for sale makes a better impression on buyers—and adds to its value. Think of a deck as an extension of your home. Potential buyers want to picture themselves enjoying summer evenings with friends and family, sipping coffee and even working in the outdoor space.
Assess the Need: Repair or Replace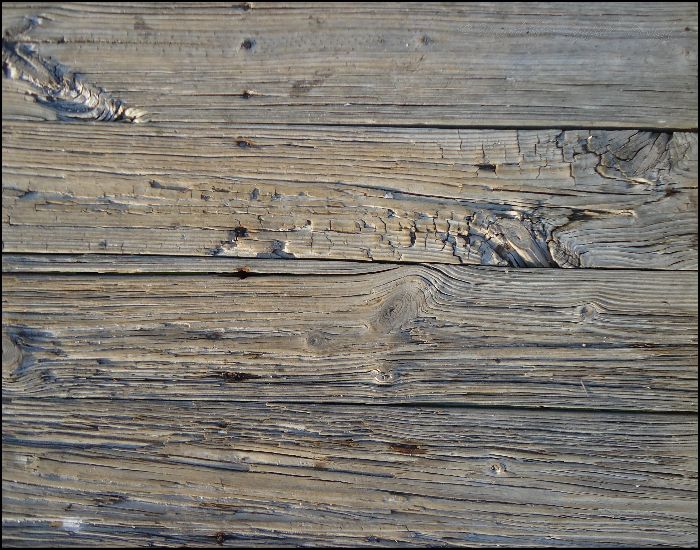 Maybe you only need to power wash, stain and seal your existing deck—you built it less than five years ago, and it just needs a little TLC. This simple and inexpensive remedy makes your outdoor space pop.
Or perhaps your deck has been beaten down by the notorious Hampton Roads weather, where brutal summer sun and salty wind can quickly wear out wood. A repair job may require "reskinning" with new deck boards and rails (though Quality Built Exteriors generally advises against this method, since you'll be left with old supports and new boards. The cost difference to completely rebuild is not that significant).
But, if your deck is outdated and/or reaching that 20-year mark, you might need to consider having a total demo and rebuilding your deck. A sealing with a few minor repairs can run around $2,000 while a complete rebuild go into the $10,000 range and beyond. Upgraded materials like composite Trex decking, and add-ons like an outdoor fireplace or pergola, will of course add to the investment. Be sure to check with your Realtor about the features buyers in your area are looking for, and which features would make you most competitive with comps on the market.
Safety First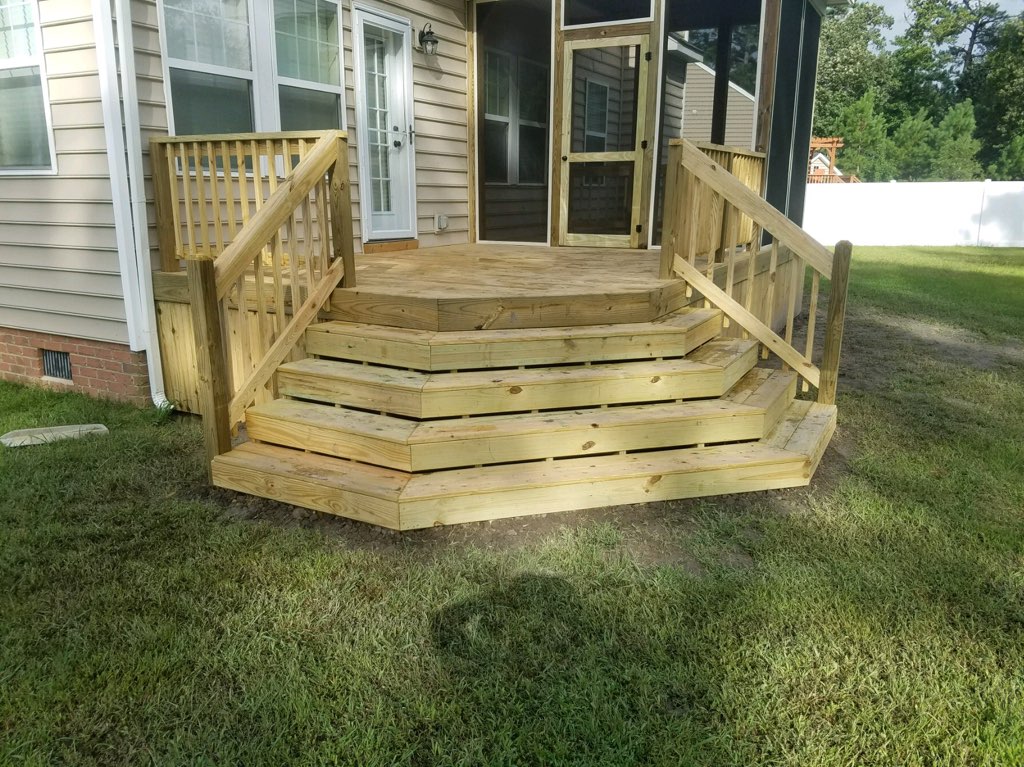 The North American Deck and Rail Association (NADRA)has an inspection form that focuses on stability and support. It's important to make this assessment with your builder like Quality Built Exteriors to discuss if you can make the simple updates or replace the current deck.
If you want to DIY, make sure to get the permits and codes for a rebuild. You could also pay for a builder to inspect your current deck status to make sure it is safe for a simple spruce-up. Also, due to the many new high-risk zones for fires, make sure your deck meets the new fire codes for your area. It may be time to switch to steel framing.
Wood or Composite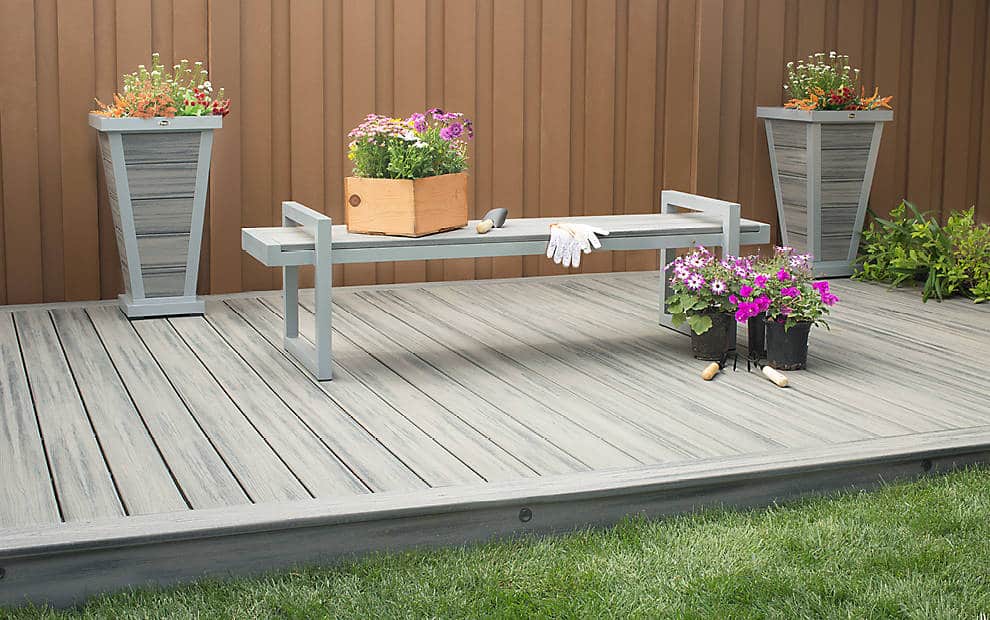 When you're considering ROI, wood decks are the ones to consider for pure resale value. It has a lower cost and still appeals to buyers. But be prepared that wood decks require upkeep to maintain their value. Making sure the deck is painted and sealed every year, so it's in good shape when resale time arrives.
Since Hampton Roads is so humid and prone to termites, you might consider replacing wood with composite decking, especially if you plan to live in the house at least 5 more years before selling. Composite materials like Trex decking cost more but can withstand moisture, direct sun and snow, where even a well-maintained wood deck can have issues.
To get the some of the same durability as a composite but the authenticity of wood, you can opt for pricier hardwoods like mahogany or a Brazilian, suggests deck expert Dave Toht in a New York Times article. These high-end wood decks, if maintained properly, look beautiful. The downside is it costs twice as much as composite, so hardwoods are best suited for selling luxury homes.
The Joy Quotient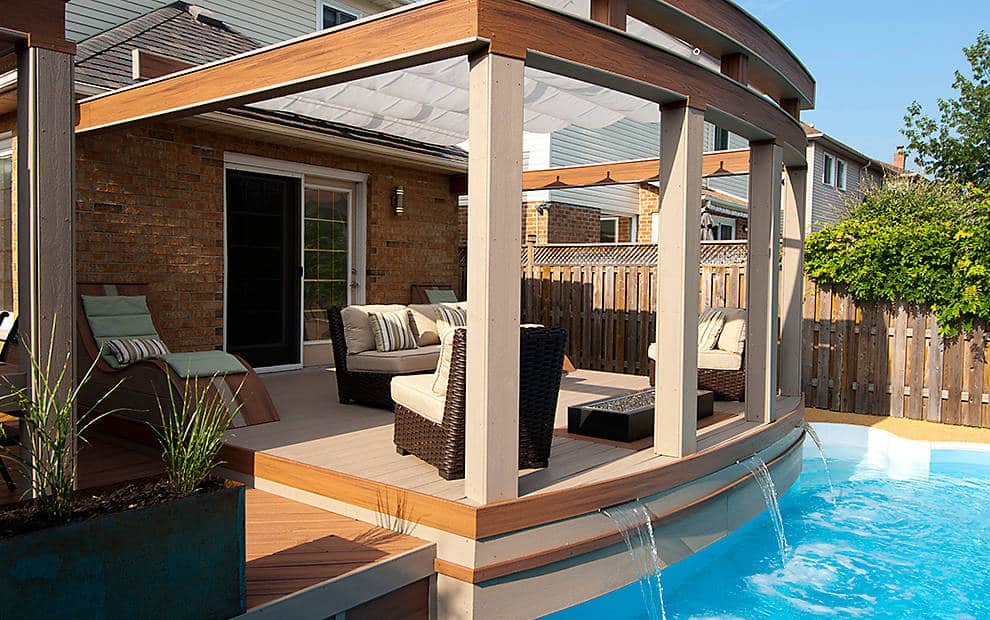 People are looking to live in homes where they can entertain family and friends outdoors. Some even work from home and want a comfortable deck to to double as their office. Making the outside another livable space offers buyers "the joy quotient"—or as HomeLight calls it, "the chill factor."
Decorating your deck can make the difference between a sale and a pass when potential buyers come to an open house. Built-in benches with pillows create a comfy feel, as do planters filled with green and color. Throw in some nice lighting, an area rug, an awning cover or an umbrella for sunny days, and you have the recipe for a we-have-to-move-here space. Don't forget to add some beautiful landscaping around your deck, which also brings value!
It's Your Call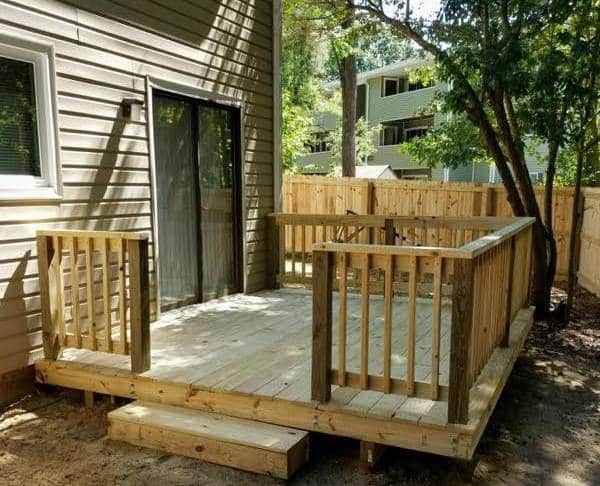 Ultimately, whether or not to change out your deck needs to be as personal a consideration as a strategic one. The wisest plan is to make any improvements at least a few years before you sell, giving YOU a chance to enjoy them while still having them be fresh and new when you list your home.
Special thanks to Liz Shemaria and HomeLight.com for contributing this article!