Commercial Roofing Contractors
Silicone Roofing: Energy efficient, cost effective. Rolled on like paint.
Rubber EPDM: Holds up to extreme temperatures; similar cost to TPO.
Mineral Roll: Like one big shingle with no nails; can be matched to architectural shingles.
TPO: Single-ply roofing membrane that's welded together. Grease resistant with high-wind raiting
Dec-Tec: Ultra-thick, walkable PVC waterproof membrane with a textured surface; higher cost.
Our Commercial Roofing Services
Silicone Roof Coating Systems
Re-cover, don't re-roof!
You'll save money, time and aggravation and avoid time-consuming and costly tear-offs by letting us apply a silicone roof coating from Gaco Western—part of FIRESTONE BUILDING PRODUCTS!
​
We are certified Gaco roof installers. Whether your roof is large or small, flat or sloped, GacoFlex Silicone Roof Coating Systems provide a proven, guaranteed solution for renewing your weathered roof. They can be applied to virtually any existing roofing surface to create a seamless membrane that protects against permanent ponding water, ultraviolet light and severe weather.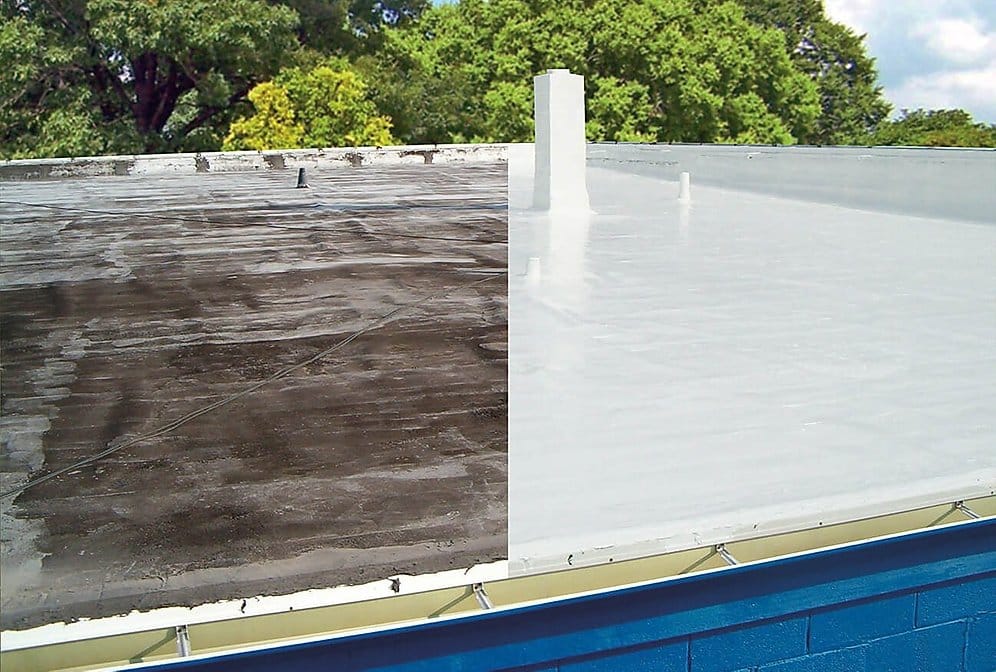 The key advantages of using a silicone roofing system:
Silicone is permanent and will not degrade, chalk or crack under harsh UV rays.

Silicone forms a seamless membrane that withstands permanent ponding water without softening.


Silicone creates a smooth surface that offers excellent resistance to mold, mildew and staining.
Other Benefits
Avoid time-consuming and costly tear-offs: By re-covering, you save on labor costs and avoid landfill expenses, plus your existing roof can be re-covered without any interruption to normal business operations.




​

Extend the life of your roof: By renewing your roof, you'll never need to replace the roof again.




​

Reduce Energy Costs: The highly-reflective, glossy finish of GacoFlex S20 and S21 Silicone Roof Coatings can help reduce energy costs.




​

Ideal for use on flat and low-sloped roofs: Apply over pre-existing elastomeric roof coatings, metal roofs, built-up roofing, mineral cap sheet, and weathered single ply membranes (EPDM, Hypalon® and TPO/CPA). Re-coat existing sprayed-in-place polyurethane foam, concrete, wood, and many other coatings.




​

Labor and material warranties available on Gacoflex S20 and S21 series solvent-free silicone coatings. Decades of proven performance and protection. Guaranteed.
EPDM (ethylene propylene diene terpolymer) is an extremely durable rubber roofing membrane. The type we use is much thicker than most companies' product, because Quality Built Exteriors goes above minimum building codes. Some thin rubber roofs can puncture with something as small as a stick falling from a tree!
Typically made from recycled products, EPDM can even be recycled after its use. Both water and fire resistant.
Mineral Surfaced Roll Roofing
This very popular option—technically known as "modified bitumen product" —is coated with minerals just like a shingle. It comes in a variety of colors to match almost any shingle color, and rolls out in a mat... like one big shingle! Quality Built Exteriors is one of few companies who offer and recommend this product, which is both more attractive and less expensive than rubber EPDM.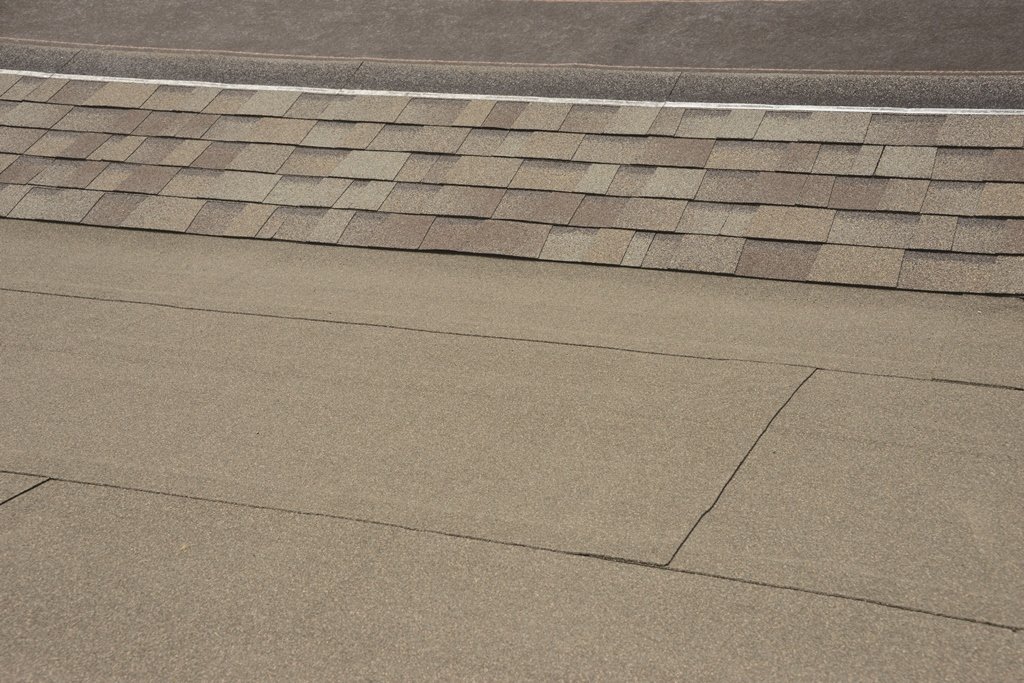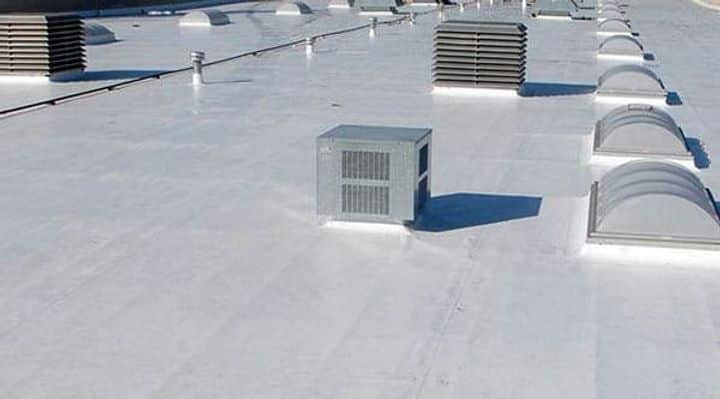 Thermoplastic polyolefin (TPO) single-ply roofing membranes are among the fastest growing commercial roofing products and have gained praise across the industry for their many performance and installation advantages. As demand increases for heat-reflective and energy efficient roofing systems, you can rely on TPO single-ply roofing membranes to continue to provide resistance to ultraviolet, ozone and chemical exposure.
​
TPO has many of the benefits of two of its direct competitors, EPDM and Dec-Tec—as UV-resistant and as heat-resistant as EPDM, and as heat-weldable as Dec-Tec—at a lower cost. However, it is not as long-lasting.
Benefits of TPO
Economical: One of the factors that makes TPO roofing attractive both in residential and commercial construction is its reasonable cost. TPO offers many of the same benefits as Dec-Tec roofing, such as hot-air weldable seams and energy efficiency, but at a lower cost.




​

Fits different home styles: Many homeowners appreciate the fact that TPO is manufactured to look great on many different types of homes. TPO is available in white, light grey and black reflective color options. Now you do not need to get a white roof to enjoy the energy saving and reflective properties. Latest technologies enable all colors of TPO roofing membranes to be UV resistant and "cool".




​

Durable: In comparison to other thermoplastic membranes, TPO resists mold growth, dirt accumulation, tears impact and punctures. It is made to be flexible and can allow for a home's or building's movement or settling. Reinforced TPO membranes can handle a building's thermal expansion and contraction more effectively than other single ply roofing products.




​

Energy Efficient: The energy efficiency of TPO roofing membranes makes them highly attractive to home owners who want to have the benefits of savings on their cooling costs as well as help the environment by reducing the carbon footprint. TPO's membrane's white reflective surface exceeds the EPA's Energy Star requirements and white, tan and gray are listed with the Cool Roof Rating Council. This means that having a TPO roof on your home or building will keep the interior thermally comfortable on hot summer days while reducing your air conditioning costs.
DecTec® Walkable PVC is a waterproof membrane that eliminates the constant maintenance of a "framed" deck built on top of a roofing product. It can be used directly over offices, hotel meeting spaces and more. Ideal for roof decks! 10- & 20-year material warranties available.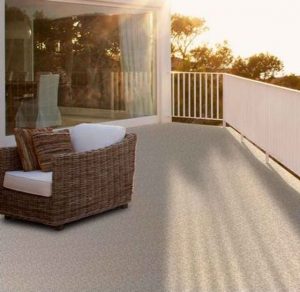 Why Choose Dec-Tec
Economical: Minimal maintenance combined with proven longevity equals low life-cycle costs based on a "per year" expense when compared to alternate walkable roofing options.




​

Environmentally Friendly: Long life span reduces repeated replacement and use of paints or chemicals.




​

Maintenance Free: Requires only bristle brush, light detergent to clean and remove leaves and debris.




​

Strength: A PVC membrane reinforced and coated to a polyester fabric mat through a spread-coating process provides durability plus UV, mildew and salt resistance.




​

Flexibility: 100% expansion factor allows for expansion and shrinking caused by the variable elements of weather and the element
of lumber drying.