Buying an In-Ground Pool—on a Budget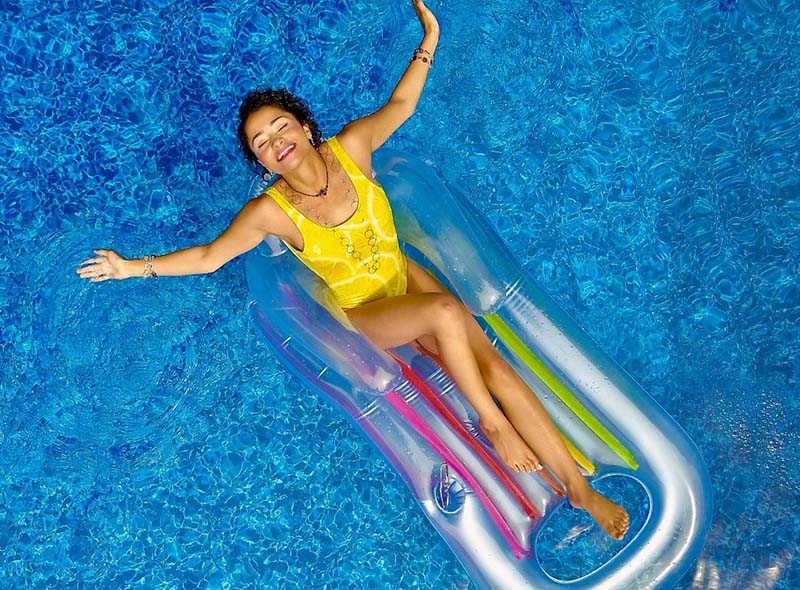 This year more than ever, homeowners are looking for affordable in-ground pool options. The pandemic has left Virginians both strapped for cash yet desperate for recreation that can be enjoyed during lockdowns. For those who for years have dreamed of a beautiful backyard pool, it just makes sense to plunge ahead with the project. But huge, elaborate in-ground pools can easily slide into six figures.
So can homeowners make savvy choices that give them the swim experience they're seeking… without breaking the bank? Luckily, Quality Built Exteriors specializes in making in-ground pools affordable. Here are their recommendations for planning a budget-friendly pool: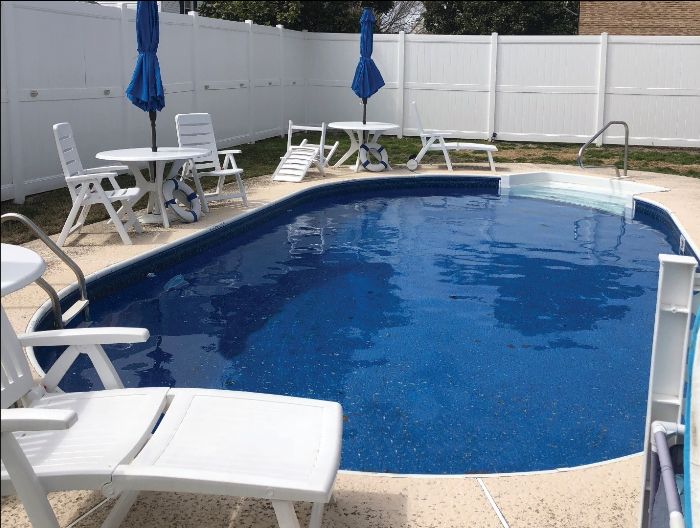 Choose a vinyl liner
In-ground pools come in many makes, but vinyl-liner pools are by far the most affordable option. Fiberglass and concrete pools, on the other hand, will make a much deeper hole in your pocket.

Vinyl-liner pools are custom-built to any size or shape. Standard vinyl-liner pool packages typically include digging, installation, pool walls and bottom, pool pump and filter system, the vinyl liner, and pool parts like skimmers, ladders, stairs and jets. Quality Built Exteriors gives you your choice of liner design, and best of all, they use Ultra-Seam installation so that no floor seams are visible.
What will it cost you though? Quality Built's smallest vinyl-liner pool is 14×18' and goes to 6' deep, starting at $35,000 (as of July 2020). For the same size of pool in fiberglass or concrete, you're looking at $50,000 and up.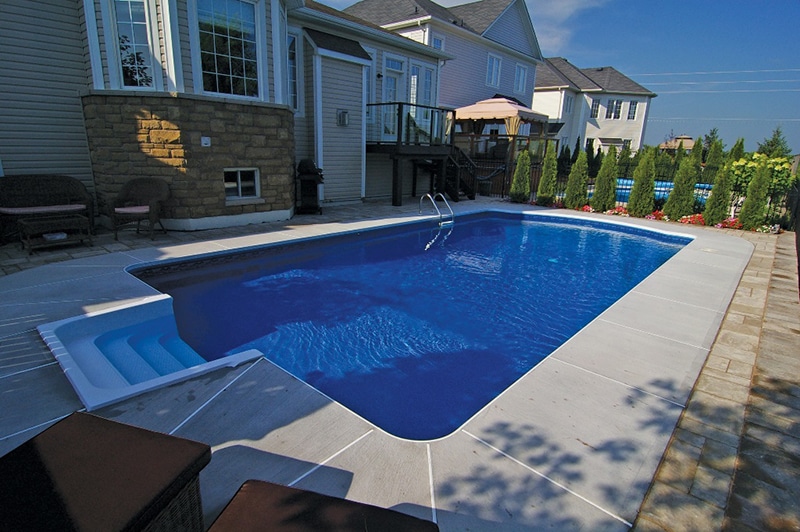 Hire a pool contractor who finances
Most people don't have $35,000 lying around, so make sure you find a pool installation company that can break down the cost into reasonable payments. With Quality Built Exteriors' financing, that same 14×18' starter pool mentioned above would be only $344/month (at 7.99% financing for 15 years).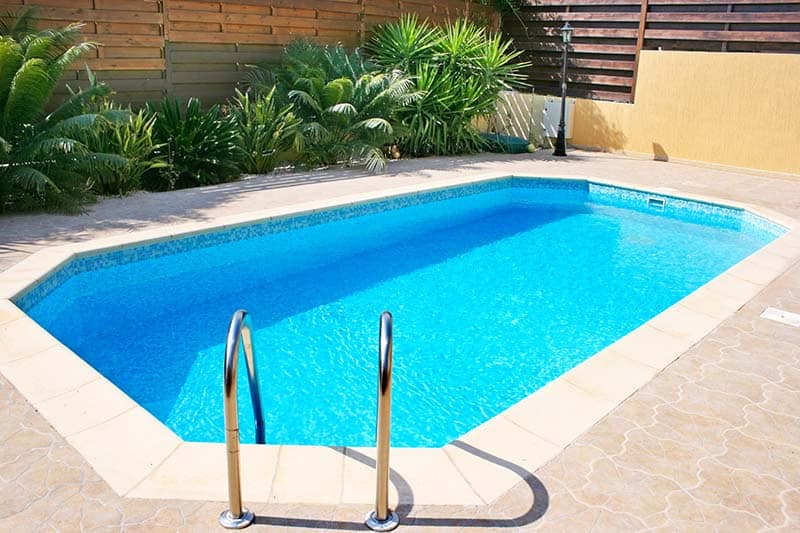 Go smaller
Unless you're training for the Olympics or plan to host dozens of people, a small pool likely will suit you just as well as a large one. And not only will it cost less to install, but it will mean less chemicals for pay for each month, less of your yard taken up, and less time to clean it. If you've seen kids happily spending hours in a little inflatable pool out back, you can be sure that even the smallest in-ground pool will be more than enough for your family and some friends.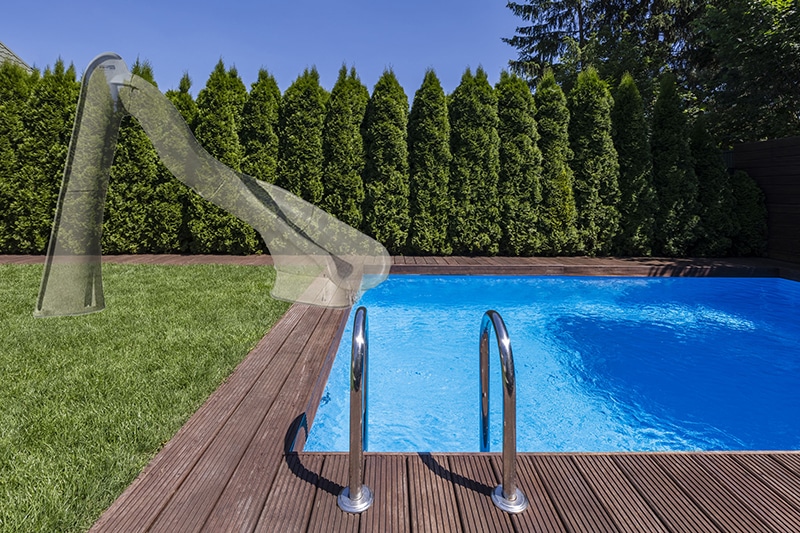 Plumb now, add later
If a slide or water feature isn't in your initial budget—but is an eventual goal—then plan ahead. Have the plumbing added now, and you'll save thousands in having your pool and pool deck ripped up later to retrofit it.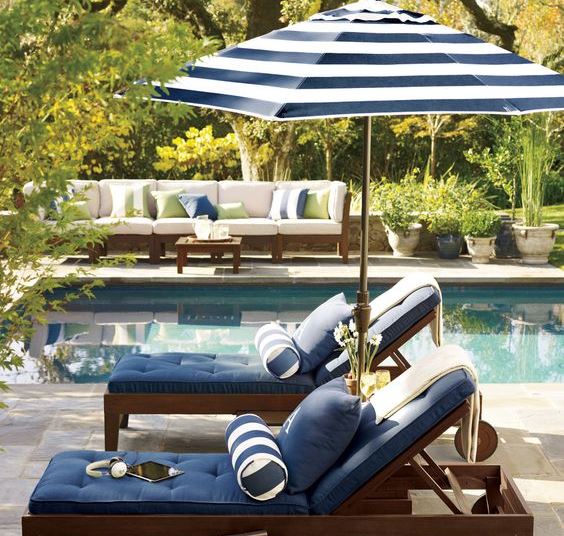 Simple pool, elaborate decor
You can still make a basic pool area look amazing using the right deck furniture and accent pieces (which aren't free of course, but far less expensive than pool upgrades!). Think potted palms and flowers, plush colorful chaise cushions and striped umbrellas. Once you add all the accoutrements, you won't even miss that pricey water feature you had dreamed of (by the way, a plug-in fountain right beside the pool is an affordable substitute and easily costs under $1,000!).
Even if you don't want to spend on a higher-end set of furniture like the Pottery Barn set shown above, I've seen Walmart and thrift store furniture that's very chic. And of course, potted plants are quite inexpensive.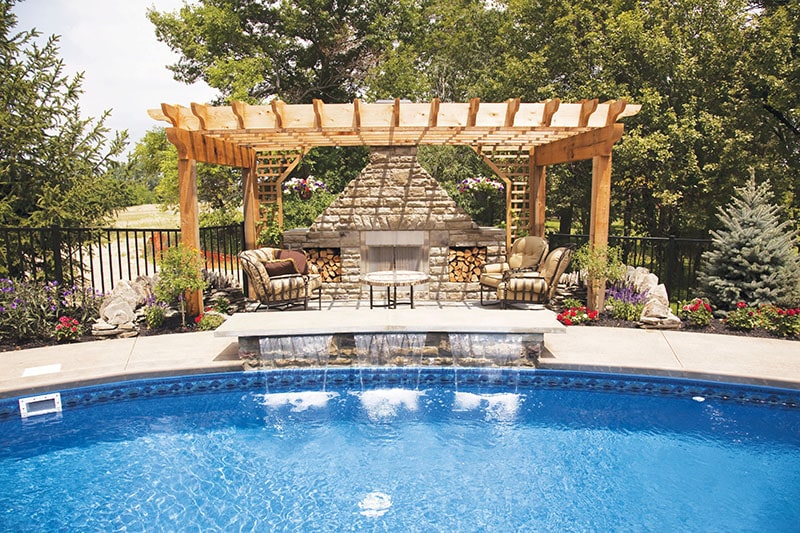 Find a contractor who offers a full hardscape package
Dealing with multiple contractors can drive up the cost (not to mention hassle) of your overall project. Most vinyl-liner pool companies only do pools, but Quality Built Exteriors can create a beautiful pool deck in concrete, stamped concrete, pavers, tiles and more. And that's just the beginning… they can also build you an adjoining outdoor kitchen, conversation pit, fireplace, pergola, patio, or even a pool house. Quality Built also specializes in pool fences, from aluminum to vinyl to wood, with safety features to keep little ones from slipping in unsupervised.
Ready for your design consultation? Request a free estimate.