Deck Builders Chesapeake VA
Are you looking for deck builders in Chesapeake, VA, Virginia Beach or anywhere in Hampton Roads? We'll build you a new deck, design a porch addition, put in a pergola or replace your aging deck or porch.
Quality Built has a specialized approach to wood deck and Trex composite deck installation. Unlike most companies, we usually do not attach the deck directly to your house—this "floating" technique makes the deck a self-supported structure. We also install the footing twice as deep, and with many more under supports than building code requires. While this adds to your upfront cost, it gives you a more secure, lasting deck, so it's a better long-term value.
Whether you go with wood or composite deck or porch, the structures below them will all be wood. Handrail options include wood, composite, vinyl or aluminum. Most decks require a permit and a survey, and we will handle the whole process, start to finish. We'll draw up your plans and help design a layout based on your intended use and desired size.
Our Deck & Porch Services
Get tips and ideas from our blogger, The Exterior Enthusiast:
Wood Deck & Porch Construction
A wood deck addition is timeless in look and economical in cost. We've finished hundreds of new deck construction projects in Virginia Beach, Chesapeake and beyond. We also can design a beautiful wood porch addition, with your choice of columns and the potential to mix other materials like aluminum railings.
We also do Deck Repairs in Chesapeake, Virginia Beach and beyond!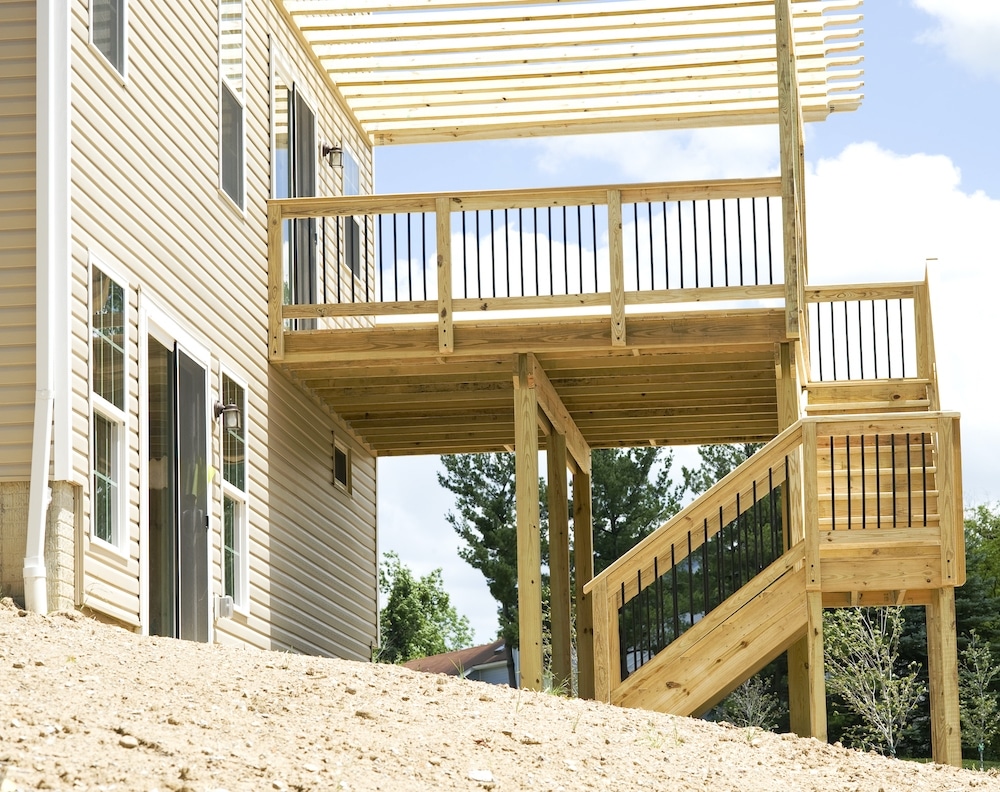 What are the advantages of a wood deck, porch or pergola?
More affordable than composite

Can be stained or painted

Can be sanded (if stained)


Naturally occurring
Pressure-Treated Wood Decking & More
The most popular product for decking is pressure-treated decking boards. Pressure treatment repels water and wood-destroying insects.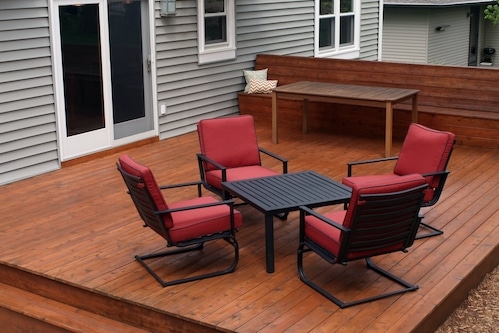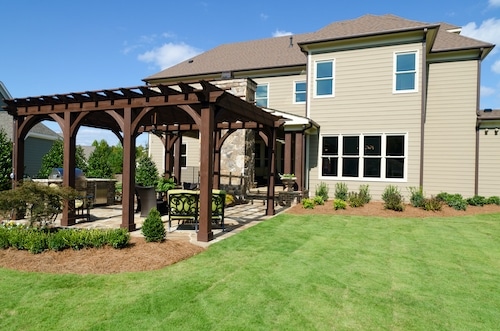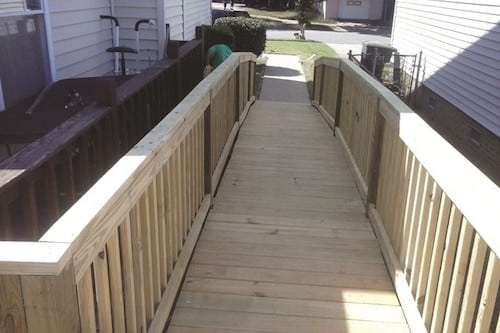 Composite Decking Virginia Beach
Looking for a low-maintenance deck? We're renowned as composite deck contractors in Chesapeake, Virginia Beach and beyond. Our Trex decks can be installed in a wide variety of colors, as shown below, designed to suit your home and your needs. After we finish constructing your composite Trex deck, it won't need more than an occasional washdown. In Hampton Roads, Trex decks are ideal because they are unaffected by moisture or termites.
From lighted stairs to pergolas to multi-level decks, Trex decking can be used to build a real oasis in your back yard! It's also a perfect material for front-porch additions in Hampton Roads. Trek composite decking looks fantastic when mixed with aluminum railings and vinyl railings.
What are the advantages of composite decks and porches?
Looks like wood

No maintenance

Many colors & types to choose from


Can combine color patterns, create borders

Complements aluminum raililngs and vinyl railings
The composite decking has clips instead of nails and screws, to protect your investment and improve its visual appearance. Our specialists will be happy to show you the many current color options, as well as recommending complementary color palettes, railing styles and add-ons. Plus, all the materials carry a warranty!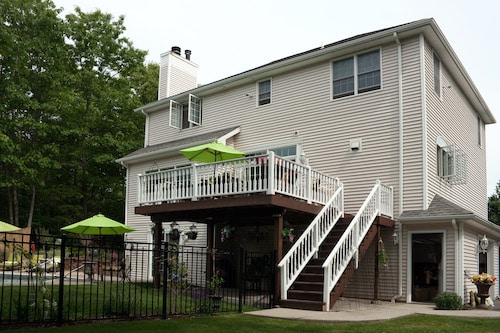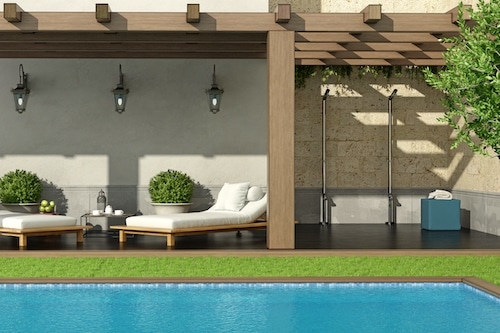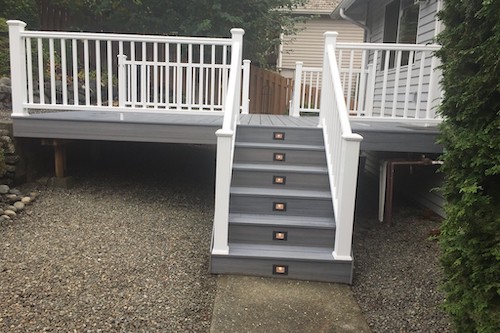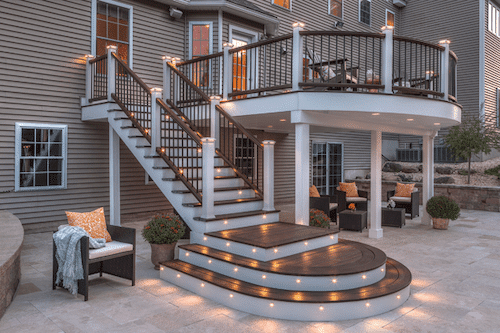 Vinyl Railings
Our vinyl railings are aluminum reinforced for strength. They'll never need to be painted, nor will they flake or peel like paint. Easy to clean!
Available Colors:
We can help coordinate your railings & columns with your decking... as well as your fence, trim and more!
Vinyl Columns
Our structural post columns come with reinforcements inside the column that support weight loads of well over 5000lb per column. Unlike wood, they won't rot, peel or need repainting.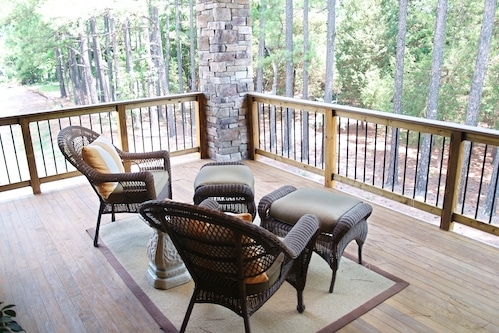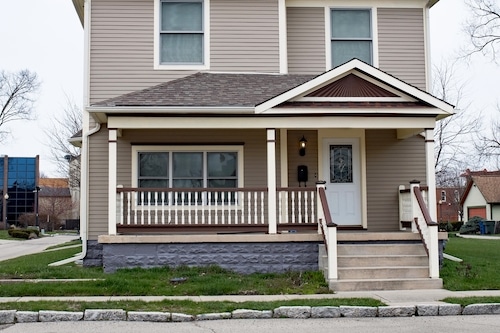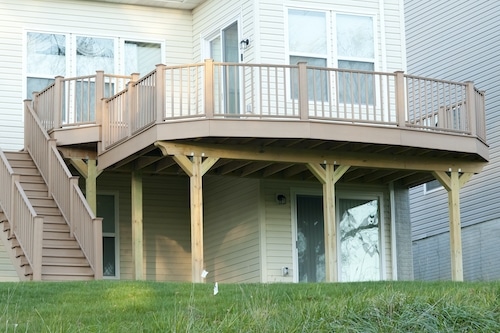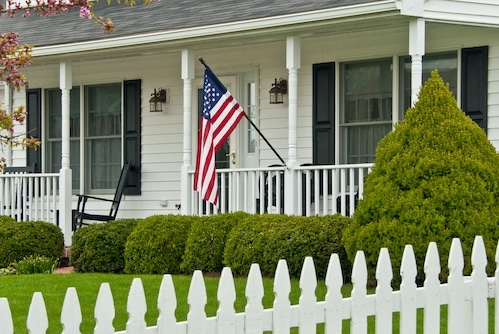 Aluminum Railings
These beautiful railings are powder coated in the color of your choice, giving you the look of wrought-iron railings without all the maintenance. Supported with aluminum reinforcements inside for internal strength, they are constructed to standard railing height of 36." Aluminum is growing in popularity on the East Coast because it never rusts.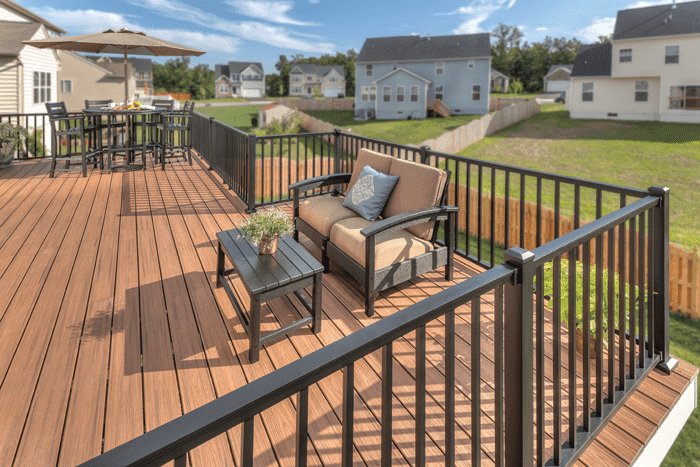 Available Colors:
We can help coordinate your railings & columns with your decking... as well as your fence, trim and more!