10 Lively Home Improvements for the Dead of Winter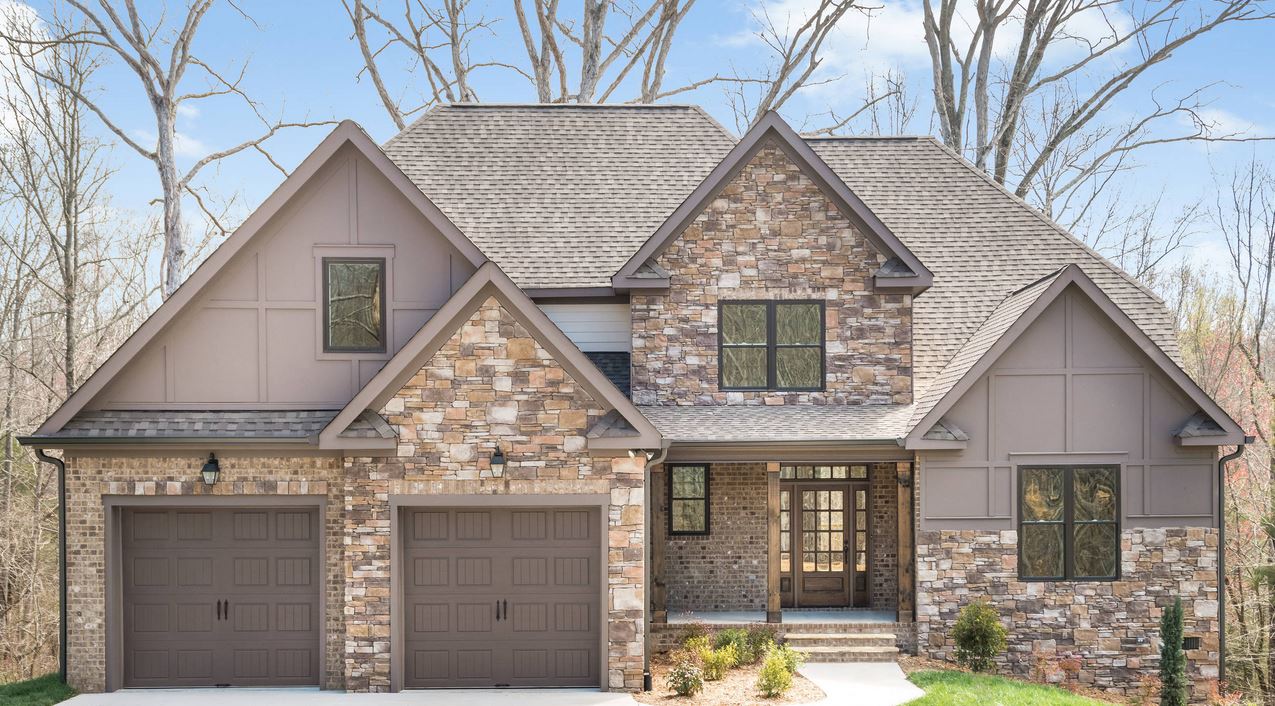 The trees are bare, the holiday decorations are back in storage, and the grass has faded to a depressing yellow. No wonder we call it the "dead of winter"—and for many homeowners, this is the time of year when curb appeal seems like a hopeless cause.
But you don't have to be a fair-weather friend to your home! There are ways to add a pop of new life to your house front that will keep up your spirits until spring. These updates can take advantage of the time when Hampton Roads' blistering heat is still months away, when you're the one having to stand outside. The news is also good for projects where you need to hire a home improvement company—calling them in the off season means getting more flexible, prompt scheduling and sometimes, lower rates!
Here are some small and big changes you can make for wonderful winter curb appeal:
1. Replace your house numbers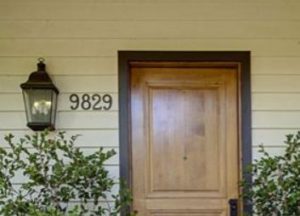 Talk about an inexpensive fix that makes a huge impact! House numbers are important because visitors will be specifically looking for/at them when they pull up at your home. Make sure you choose something easy to see, and ideally place them on both your mailbox and near your front door. I love a nice custom address plaque for the door and reflective numbers for the mailbox… I found these attractive reflective mailbox numbers on Amazon recently that look classy yet are practical.
2. Repair your fence and gate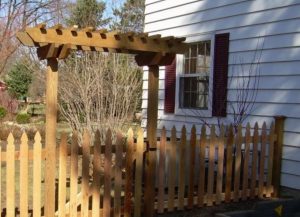 Like house numbers, your fence is an important mix of functionality and beauty—and it loses both when it is broken! Some damages are a simple DIY, but if you're not sure you can match it exactly, it's best to call in a professional fence installer who understands how wood and metal will weather in the Hampton Roads area. If the fence is fine but your gate is ho-hum, you could always replace it with a custom gate or even get a custom gate arbor added.
3. Swap out your doormat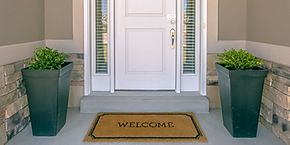 If it's worn—and even if it's not—this is an inexpensive and satisfying improvement. Consider a more rugged, thick mat for this time of year. Even hardy door mats can be very inviting. Coir is an excellent material for scraping the soles of shoes and offering a more high-end look. Made from the outer husks of coconuts, coir is natural, environmentally friendly, relatively waterproof and ideal for Hampton Roads because its fibers are resistant to deterioration from seawater.
4. Scrub your front windows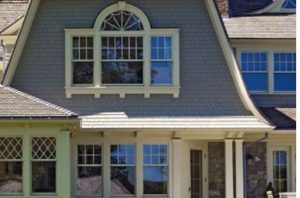 Grimy windows can make your winter curb appeal much less appealing! A great time to clean them is while you're taking down your holiday lights—the ladder is already out, so why not capitalize on the moment? Now even though your grass looks dull, your windows will sparkle. If you're still not in love with your windows, or they're letting in the cold, now is a great time to get a quote from a certified Hampton Roads window installer for some energy-efficient replacement windows.
5. Get a new mailbox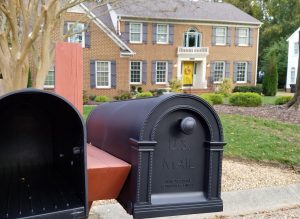 I live on the Peninsula, and even on some of the nicest streets, I'm surprised to see lovely homes with dilapidated mailboxes. In my neighborhood, the HOA requires a rather stodgy wood post with a very unpleasant shade of red paint (this is the actual photo from my house!). But while the mailbox has to be black, there is no style requirement! Someone backed into our plain metal mailboxes recently, so I used it as an opportunity to put in something more elegant. My 8-year-old daughter and I were able to install these stylish rust-proof mailboxes from Amazon ourselves, for under $20 each, in the late fall.
6. Repair or replace your siding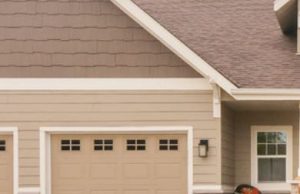 Been ignoring that crack you made with the shovel, or worried about the piece that blew away in our recent storms? Get that taken care of before your spring buds start popping up—which your siding company will have to step around or might accidentally squash. If your siding is in worse shape than just a few cracks (and especially if it's started to fade), winter is the perfect time to get it replaced. Replacement vinyl siding won't just look better—it will give you immediate energy savings, especially if you spring for upgraded siding insulation.
7. Add a statement piece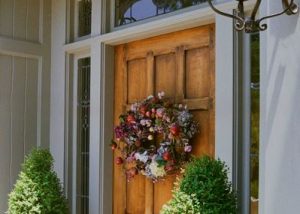 While I often tout the benefits of repainting your front door, that's a no-go in cold weather. If the whole thing is getting worn, winter is a great time to choose a replacement entry door—but if that's not yet in your budget, how about a large, showy wreath? Monogram wreaths are popular right now, but anything that adds color and dimension will draw the eye away from bare branches. Another great statement piece is a statue by the door or flower bed, or even a garden bench (just because it isn't sit-outside weather, doesn't mean you can't enjoy the aesthetics of outdoor seating).
8. Empty your gutters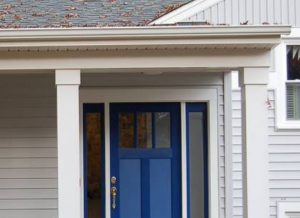 I get it—here in Hampton Roads, the leaves fall later. That means around the time we get busy with Thanksgiving and Christmas, the gutters get filled with debris. Who has time to think of gutters in December? But you don't want all that gunk in there as January snow falls and then melts. So now is the time to get up there. If you're tired of clogged gutters, consider having leaf shields / gutter guards installed.
9. Remove yard debris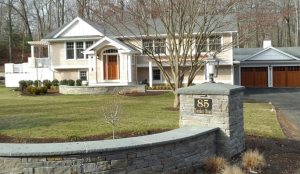 Even though the grass has gone dormant, it's important to keep your lawn looking neat by removing fallen limbs and stray leaves. Be especially diligent about picking up sweet-gum balls—a native Tidewater tree that is the bane of my existence!—since they are a slipping hazard on grass and sidewalks. They won't only trip you, but are painful to land on. Take it from experience.
10. Install new light fixtures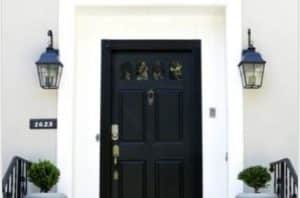 The sun and salt air can be brutal on metal in Tidewater Virginia, so we have to replace our outdoor fixtures more often than in other parts of the country. The lights flanking your front door have a big impact on the overall appearance of your home and entryway, so take care to select fixtures that complement your home exterior style—be it traditional, craftsman, cottage or contemporary. The metal color should match or coordinate with your door hardware and house numbers.