Roofing FAQs—Mike Tells All!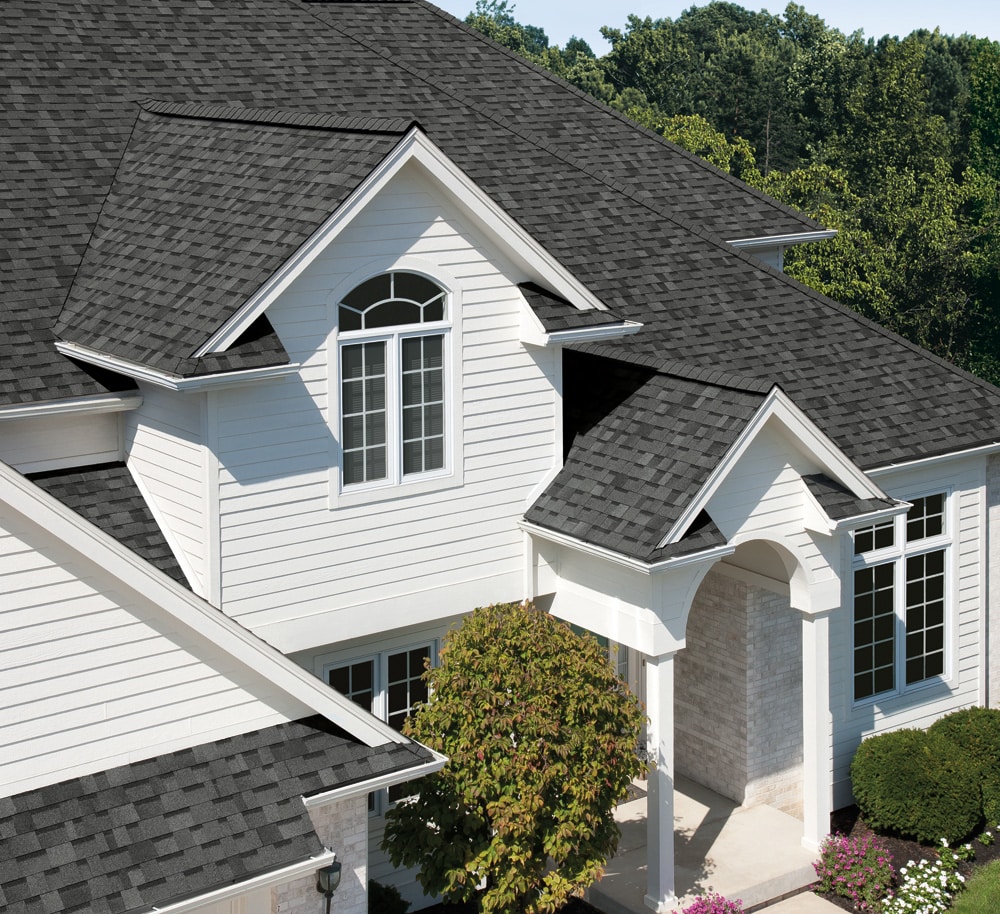 A roof is one of the biggest investments you can make in your home, so it's no wonder homeowners want to investigate as much as possible before taking the plunge on a new roof. I asked Mike Reedy, owner of Quality Built Exteriors, to answer some of the most frequently asked questions about roofing:
---
What will a new roof cost?
This is nearly impossible to answer without looking at your roof. Roofs can range anywhere from a few thousand to hundreds of thousands of dollars. To price out a new roof, we have to consider how many square feet we're covering, as well as the pitch of your roof, the style of your roof, the type of shingles you want, and the age of your home. Some rooms (like a sunroom) require different materials than a higher-pitch roof.
You can get a general idea by checking the Cost-Value Report, which creates estimates on various home improvements based on permits that were pulled in your area.
How can I determine my annual roofing cost?
For a residential roof in Hampton Roads, plan on $600 to $1000 for annual roof maintenance and repairs. That includes an annual inspection and regular cleaning. We offer a 17-point inspection, which allows you to catch problems—and potential problems—early, and includes things like caulking nail heads and making sure your flashing is secure. You also get a discount on any bigger problems that will need a separate repair. (We do occasional coupons and specials for these inspections, by the way!)
For a commercial roof, or a residential property with low-slope roofing (under 3% pitch), the cost will be higher because these require a bit more effort than regular shingles. They require more frequent cleaning, for example, as water, leaves and debris collect on the surface and can eat away at the roofing material. Expect to pay several hundred to several thousand dollars for this type of cleaning.
I received three significantly different proposals from contractors. How should I decide which contractor to select?
You're going to get different quotes because every contractor has different overhead costs. If this guy lives with his mama, he doesn't need to make as much as a contractor with a business office and a staff. But a lower quote doesn't necessarily save you money, which I will explain in a minute. Before hiring a roofer, ensure that they:
Pick up the phone. If they can't take your call now, think how things will be when the job has started!
Are properly licensed, insured and covered by worker's comp. Many homeowners don't think about this until a problem arises… and it's too late.
Function as an actual business. Do they have a commercial office? A name and logo? Listed with the BBB? Actively seeking customers?
Are certified by the manufacturer. If they aren't, then the warranty they might be promising is void. And then there are some legitimate warranties that you should still avoid, such as the popular pro-rated lifetime warranty. This means if you buy a 30-year roof and it fails at year 15, the warranty will cover only 50% of the replacement (or worse, 50% of the original cost). My company is certified by Owens Corning, offers a 50-year roof, and includes a full lifetime warranty—which means if the roof fails on year 49, it's still 100% covered.
Have been in business more than 5 years. Most businesses fail in the first year, and those who survive that usually fail in the first 5 years. You don't want a roofer who has vanished a few months or years after the work is complete, so you have no one to call if a problem crops up down the road.
Have a lot of positive reviews. What's their reputation? Do they have a lot of five-star reviews? Note: You won't find an experienced company with zero negative reviews (no matter how perfect a company, if they've done a lot of work, someone has gotten upset with them!). We have our share of negative reviews too, usually stemming from a customer's unrealistic expectations, but you'll see our overall score is around 4.5/5 or 4.8/5 on most review sites, based on hundreds of reviews.
So, back to getting what you pay for—if you get a cheap roof quote, it's almost certainly what I like to call an "iceburg." In other words, the only good parts are what you see on top. If a roofer puts great shingles on a shoddy roof, you might not even notice at first, because it's the same pretty architectural shingles your neighbor has. But rest assured, problems WILL happen. If they skip steps, or use inferior underlayment, or install the layers incorrectly, or put the shingles on broken old rafters, your roof will eventually let you know.
Our prices are higher than some of our competitors', but the VALUE can't be topped. A roof job is not just the shingles, but the paper underlayment, nails, caulking, starter strips, hip and ridge shingles, and other accessories. The cheap roofer might not even install a ridge vent, or might use an after-market model instead of the official manufacturer model. To make matters worse, many of these cheap guys are inexperienced and don't know how to repair problems on the roof when they (inevitably) happen.
You can hire a glorified handyman to do your roof for less money but more risk, or you can get a certified roofer for more money but less risk. Just as importantly though, pick a roofer you're comfortable with. And if you like them and they do other services in addition to roofs (like us), then you can use them over and over without having to re-interview companies.
What are my options if I decide to reroof?
A roof is anything that keeps rain out, really. Your options depend on the pitch and type of material you want, as well as the condition of your current roof and subdecking. Some of that subdecking might need to be upgraded if the house is older. Here are the most common roof options:
Standard shingles (three-tab): These are the traditional older-style asphalt shingles you see on many homes… straight rows of rectangles in a single color. While they are comparatively inexpensive, I don't recommend them for older homes because they are so flat that any imperfections in the roof rafters will be highlighted.
Architectural shingles (dimensional): By far the most popular choice for Hampton Roads homeowners getting new roofs, architectural shingles are a great-looking product. You get three times the shingle in one, so any imperfections in the rafters will be smoothed out. Our line of Owens Corning architectural shingles come in a nice variety of color palettes. Generally our customers are upgrading from the three-tab shingles to architectural when they replace their roof, if for no other reason than wanting a change.
Metal roofs (3x the cost of asphalt): Beautiful and longer-lasting than shingles, metal roofs come at a high price tag. But after asphalt, it's the second most popular roof type in Hampton Roads.
Cedar shingles (5x the cost of asphalt): Popular on coastal homes in Hampton Roads, and especially around Nags Head, cedar shingles must be nailed in piece by piece.
Slate shingles (5x the cost of asphalt): These stone shingles, like cedar, must be installed individually, which helps drive up the cost. They are very long lasting, however.
Rubber "slate": More expensive than asphalt but cheaper than true slate, these rubber shingles can imitate the real thing.
Our shingles are extra thick, so they take longer to install but they hold up better in hurricanes and other storms. A roof is one of those things that is a risk in and of itself because it's on top of your house. It's THE place to invest. But it depends on your risk tolerance.
What is the best asphalt shingle to use on my roof?
It depends on who you are asking. I personally believe that the Owens Corning Tru- Def Shingle, with the Sure Nail strip, is the best roof choice for Hampton Roads. It holds up to 130mph wind. They're extra thick and take longer to install and set, but that roof will LAST. Not only is it the best shingle, it's the best bang for your buck—these shingles are made for coastlines. Even if you're not on the coast, you have that much more protection. It's worth spending a little bit more money for this one—it's what I put on my house. I only sell what I believe in.
My contractor wants to use staples instead of nails to install my asphalt shingles. Is that okay?
No. Unless the manufacturer specifies stapling their shingles, they should always be nailed in. I've never heard of any today using staples with the current products, though back in the day that was more common. In Hampton Roads today, it's unlikely any manufacturer would recommend it. Staples should only used to put down the felt paper; for the shingle, a staple might not make contact properly. If your contractor is asking to use staples, it's because they're cheaper and faster. It's too great a risk, and it's unlikely the contractor will warranty that kind of work.
How can a home owner recognize when a roof system has problems?
Sometimes it's just plain common sense, and others can only be detected by an expert roofer (until it's too late!). Obviously, if water pours into your bed while you're sleeping, that's a problem. But issues hidden above your view line or under the surface might sit undetected for months or years, causing significant damage. That's why it's so important to get a roof that's backed by a lifetime warranty.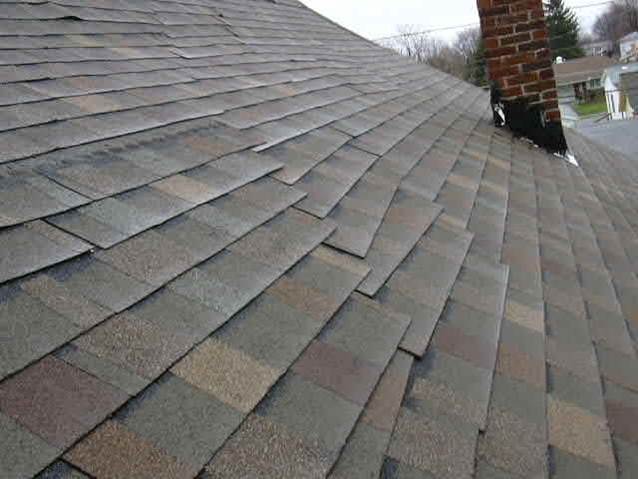 For instance, above is a roof we once encountered. The shingles are top-quality, but does the installation look odd to you? That's because they were put in vertically instead of horizontally—which not only looks bad, but ensures they won't perform properly. You can see they are already shifting. But from the ground level, you might not have even noticed the problem.
Would you be able to tell you had a tumor if you weren't having any symptoms? Probably not—you would need a doctor to find it and take it out before it causes problems for you. It's the reason people get annual scans and exams. For the same reason, we recommend annual roof inspections.
My roof leaks. Do I need to have it replaced completely?
It depends on the extent of the roof leak and how many other problems there are. It goes back to the risk/reward consideration. How old is the roof? If it's 15+ years, then generally it's time for replacement. Or we could determine that replacement is not an immediate need, and that it can wait a few years. But curling shingles, missing granules, shingles blowing off in a storm … those are all signs that your roof has worn out. We can get a lot of customers approved for financing, so don't let money stand in the way of protecting your home from even pricier problems.
Do you have to replace your roof? No. In the same way, you don't have to replace your shoes; you can continue wearing them with your toe sticking out the bottom. But the best time to replace is BEFORE interior damage starts. So it's a big risk to put off a replacement, since fixing one leaky spot will have no effect on the rest of the roof, which is just as likely to start leaking too.
It's not a decision you have to make alone, but at the same time, it's ultimately up to you. A good roof contractor will give you his professional opinion, keeping your best interests in mind. And then you need to decide if you believe him and how you want to spend your money.