Which Is the Best Home Investment: Indoor or Outdoor?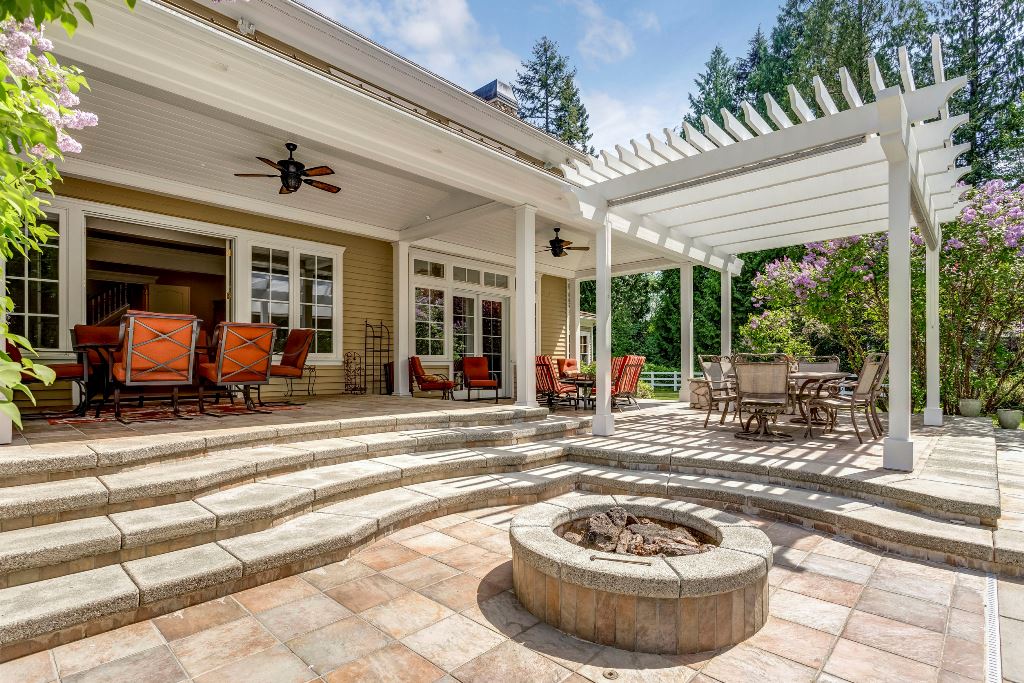 My financial planner sends periodic emails with advice on investing and using money wisely. Her most recent one happened to be on my favorite topic—home improvement! The article from Northwestern Mutual examined a new report comparing the average cost of 20 popular home improvement projects to their resale value.
"The takeaway?" said the article. "If you're hoping to add value to your home, you might want to start outside." The article continued:
"Overall, outdoor projects proved to be the best value and were generally less expensive. Compare those returns to costly upgrades, like a master suite addition (about $256K with 57 percent ROI) or a major kitchen remodel (about $126K with 54 percent ROI), and it's clear that going bigger isn't always better."
It speculated that a reason outdoor improvements perform better in resale could be due to personal taste—the granite countertops you selected might not be to the buyer's taste, but a fence or new roof hold more universal interest. Another reason could be "because replacing exterior fixtures, rather than refreshing a home's interior rooms, can boost a home's curb appeal—a key component in improving a property's value."
Here were the 10 projects with the highest ROI:
Garage door replacement: $3,470 average cost, 98 percent cost recouped
Manufactured stone veneer: $8,221 average cost, 97 percent cost recouped
Deck addition (wood): $10,950 average cost, 83 percent cost recouped
Minor kitchen remodel: $21,198 average cost, 81 percent cost recouped<
Siding replacement: $15,072 average cost, 77 percent cost recouped
Window replacement (vinyl): $15,955 average cost, 74 percent cost recouped
Universal design bathroom: $16,393 average cost, 71 percent cost recouped
Bathroom remodel: $19,134 average cost, 70 percent cost recouped
Window replacement (wood): $19,391 average cost, 70 percent cost recouped
Roofing replacement: $20,939 average cost, 68 percent cost recouped
Of course, your future buyers shouldn't be the only ones who get to enjoy those exterior home improvements. If there's a change you've been wanting (or needing) to make, don't wait until it's time to sell—get started now!