Vinyl Siding FAQs: Answers from the Expert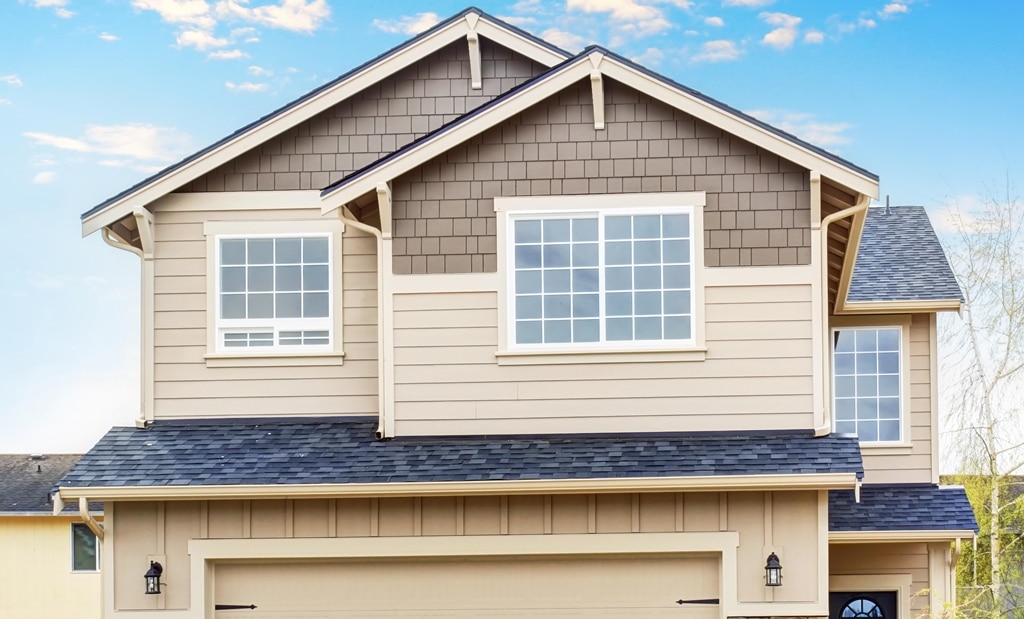 Vinyl siding replacement is all in a day's work for Mike Reedy, owner of Quality Built Exteriors. With decades of experience, he understands which siding materials hold up best to Hampton Roads weather—and when is the right time to install them. We took a look at these commonly asked questions about siding, to help you decide your next steps.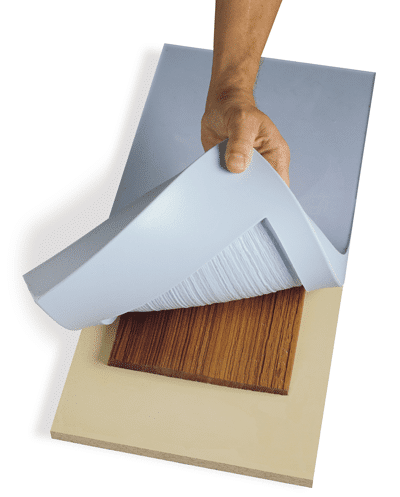 What is vinyl siding?
Vinyl siding is a plastic exterior wrap that imitates clapboard, cedar shake and other types of wood siding. Its purpose is both decorative and practical—weatherproofing houses, apartments and some commercial buildings. Vinyl siding is extremely durable and more cost effective than most siding products.
"With vinyl siding, you can enjoy a real wood look without the maintenance," said Mike. "Our siding is designed from being pressed/molded against actual wood, to give it a natural appearance. Vinyl siding is extremely popular—nothing will outlast it for the price."
Does vinyl siding require any maintenance?
Not really, aside from just cleaning it.
"You'll want to lightly wash your vinyl siding with a scrub brush, or give it a gentle pressure wash," said Mike. "Cleaning frequency is generally once every year or two, but some homes can go even longer, depending where you live (near a road or forest?) and what debris is around (is there a truck stop around the corner?). If you clean your vinyl siding more often, gunk won't build up and stick to it." Again, it's important to be gentle, because you don't wait to cut or crack it, knock it down or blow a hole in it.
How much does vinyl siding cost?
It depends on the style and the quality, as well as the materials you have placed underneath. Specialty styles like cedar shake and scalloped siding will cost more than your typical straight or dutchlap siding. According to Remodeling's 2019 Cost/Value Report, the average price for vinyl siding replacement in Virginia Beach was $14,774 (learn more on this chart). The report also lists that 58.2% of the cost will be recouped at resale.
Angie's List posted in 2015: "The cost of the vinyl siding itself ranges from $3 to $8 per square foot. Depending on the contractor you hire, this price may or may not include the labor costs for removing existing siding and installing the new vinyl siding. Replacing siding with vinyl siding on an average size, two-story home can range from $8,000 to $20,000 while brick can cost upwards of $30,000 and fiber cement is somewhere in between the two."
What is insulated siding?
Insulated siding is standard vinyl siding that has standard vinyl that's backed in rigid foam. One type of insulation drops in behind the siding, and the other is actually fused behind the siding.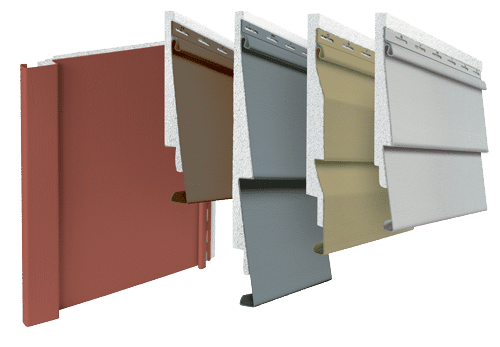 Why upgrade to insulated?
The biggest reason is, of course, energy efficiency. Most exterior walls have insulation in between the wall studs, but allow significant energy loss through the studs themselves. Wall studs, both wood and metal, allow heat to pass through them. Since studs represent up to 25% of the wall surface of an average home, it's like having an entire exterior wall with no insulation at all! Insulated siding is simply a smart investment.
Other benefits of insulated vinyl siding:
Sound proofing: This material deadens sound, which makes a big difference, especially if you live near a highway or military base.
Impact resistance: Because the hollow space behind the siding is filled in, it's cushioned against being struck. If you have active children, use a lot of lawn equipment, or live near a golf course, it has extra value.
Pest deterrent: Some homes experience snakes or rodents scurrying up the walls behind their siding. Insulation fills the gaps, and the foam is usually too dense for most rodents to chew through.
What does it cost to install insulated siding?
According to sidingcost.org, the national average cost for foam-backed vinyl siding "is between $6.00 and $10.00 per square foot installed on a simple single-story house. So, for a typical house requiring about 2,000 sq. ft. or 20 'squares' of siding installed, your total cost will be between $12,000 and $20,000 for materials and labor." Quality Built Exteriors has similar rates for insulated siding, said Mike, with the average house running $15,000 to $20,000. Obviously, a townhouse or brick-front home will be less, he said, and a large house will be more.
"Most of my typical jobs are siding with roof and trim wrap, sometimes windows as well, and they go about $50K for that whole project," he said. Clearly, finding one contractor who can knock out all those big projects at once can save you money and hassle (especially at Quality Built Exteriors because they offer financing).
How can I tell if my current siding needs to be replaced?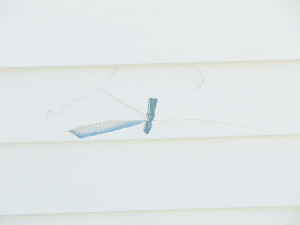 "If it's faded, cracking, or if you just don't like the style or color anymore," said Mike. "It also depends who put it up, and if it was done right. Sometimes we're removing it and see the leak barrier (aka vapor barrier) was not installed or put in improperly, or it was ripped when replaced last time."
Sometimes, moisture damage or microbial growth will go unnoticed until the siding is being changed out for cosmetic reasons. Quality Built finds leaks and wood rot when they remove the old siding, which they can address before the new siding goes in.
"All vinyl siding needs a proper water-resistant barrier under there," Mike said, "especially when there are strong winds and storms like we have in Hampton Roads. Vinyl siding needs a leak stopper behind it. You don't notice the difference until a storm hits. Regular rain isn't a big deal, but in a hurricane, you realize it was leaking the whole time. That's why Quality Built Exteriors only uses hurricane category 4 and 5 materials. It really is hurricane-proof siding."
Does all my siding need to be replaced? Or just some?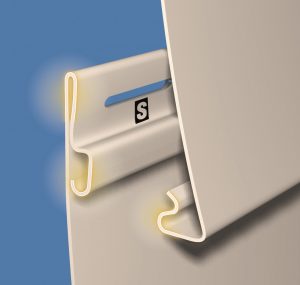 "You need to replace all of it at once," said Mike. "Yes, we can repair it, but the lips that tie together today's siding are more defined and structural—that's what makes it rated for category 4 and 5 hurricanes. It needs to be tight from the bottom up. Old siding is generally only hurricane category 1."
Also, you want all of your siding to fade evenly; you might have an uneven fade pattern if you don't replace it at the same time.
What is the best siding for my home?
The best vinyl siding for your home is, quite simply, the one that you like the best! You should choose the color and style that fit your lifestyle and taste. Of course, it also depends on the area where you live.
"We always sell above the minimum standard," said Mike. "Here in Hampton Roads, we're right on the coast, so we only offer materials rated for hurricane categories 4 and 5." Speaking of being on the coast, your home's location also should be considered for siding style. Many waterfront homes opt for cedar shake siding to give that beachy vibe. If your home is craftsman-style, however, you might choose vertical siding.
Is removing all the old siding necessary?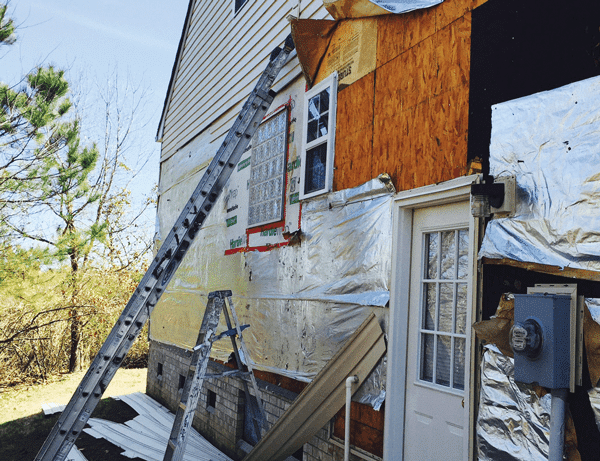 Yes. Mike said it's important to remove all of the old siding "so we can properly determine the condition of the wall before we put up a product that could be there for 50 years. We also want to make sure to install the proper leak stopper and make sure the windows, etc, are sealed up to ensure a water-tight and structurally sound siding job, before we install the finished product."
Does vinyl siding offer any insulating value on the home?
Generally, only when you put in insulation on it. Non-insulated vinyl siding will provide some UV protection and weather resistance just because it's an outer shell, Mike said. For the best protection, insulated vinyl siding is the way to go.
But Quality Built Exteriors does offer some an insulating product that's easy on the budget: "We have a fan fold we can put behind a regular siding to give more insulating value. At not much more of a price, we can add the insulated fan fold and still achieve some energy savings," he said.
Ready to replace your siding?
Schedule your free estimate with Quality Built Exteriors today!