Top 10 Mistakes Tidewater Homeowners Make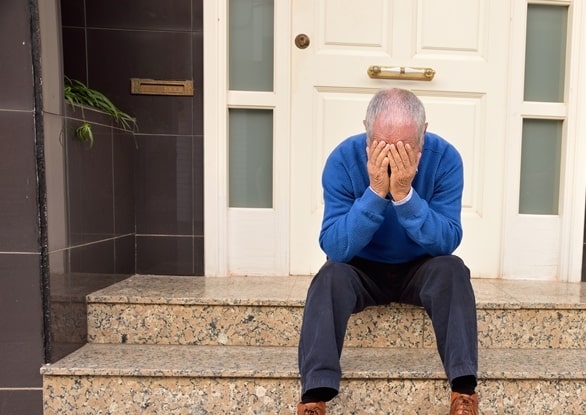 After more than 20 years improving home exteriors across Hampton Roads, Quality Built Exteriors has seen it all. I asked owner Mike Reedy about the most common mistakes he's encountered from customers—so you can avoid these same missteps.
1. Waiting until a problem hits
It's human nature. We ignore a potential problem until it becomes a disaster. Then we frantically start calling professionals to bail us out. But you know what they say about an ounce of prevention! "Be proactive," says Mike. "Don't let the roof start leaking before you replace it, or you could end up with major damage both outside AND inside your home. Instead, get an annual inspection on your roof, to check things like the caulk, flashing and pipe collars. This kind of regular maintenance applies to your whole house. For example, you probably should clean your fence or deck more often, and reseal them. You don't have to—but they'll last longer if you do."
2. Not installing gutters
It's a small investment with big payoff! Gutters protect your home from serious foundation problems by preventing soil erosion against the house. They help direct water away from areas where you would normally have to walk under a waterfall! Water runoff can also cause expensive damage such as wood rot, and it washes away mulch from your beds.
3. Buying your own materials for the contractor
It sounds like an easy way to cut costs. "But in most cases," says Mike, "homeowners don't know all the materials needed and don't understand the way a company builds a product and warranties it. The company might have a higher standard than what the customer purchases, and not be familiar with solving problems that could come with it." Worst of all, he says, you could be voiding any warranty coverage the contractor might offer—"If we buy the materials, we can offer a lifetime warranty because we're certified and the manufacturer will cover materials and labor in case of a problem."
4. Following internet advice
"Tips you see online are usually for a different climate than Hampton Roads," says Mike. This might not matter much for indoor projects, but when dealing with home exteriors, it makes all the difference." Some materials and methods do best in a less humid climate than ours, or a colder one, or at a higher elevation. "Building standards also vary by area," he says. "How it's done in Florida or Iowa or New York is not necessarily up to city codes here. Some places say a fence needs to be 10 inches in the ground, but in the Tidewater region, it's 24 inches."
5. Reskinning a deck instead of replacing it
The supports under your deck look fine, but the top boards are rotting. Why not just replace the outer pieces and reuse the same foundation pieces? "Because the cost isn't much different than a complete rebuild," says Mike. Rather than end up with a new surface and old supports, you might as well get ALL new wood and metal pieces and restart the clock entirely on the life of your deck.
6. Assuming different quotes cover the same scope of work
If you hire the cheapest guy you can find, you can bet that his quote is not only for lower-quality work, but that he'll be cutting corners. Of course, the most expensive company is no guarantee of the best work either. Look closely at the fine print and do a side-by-side comparison of the estimates. The cheap roof guy might be putting on the same shingles, but will skip flashing the chimney and use inferior underlayment. You'll get what you paid for.
7. Pulling the building permit yourself
"The contractor should always pull the permit, not the homeowner," says Mike. "Otherwise, the homeowner assumes liability." That's because the person named on the permit is legally responsible for making sure the work is performed correctly and up to code. A contractor who wants you to pull permit might be trying to skirt licensing requirements or responsibility for your project.
8. Hiring a contractor without workers' comp
Most homeowners are unaware that if your contractor lacks worker's comp, then you are responsible for all his medical bills if he or his workers get hurt on the job. "In the commonwealth of Virginia, a crew of three or fewer is not required to have worker's comp," says Mike. "So even though they are following the law, you are stuck with the liability."
9. Not using a contractor with a warranty
Hiring some guy with a truck often means using someone who is not certified and backed by a manufacturer. The contractor might assure you that the product itself comes with a lifetime warranty, but if he doesn't follow the manufacturers' installation guidelines, the warranty will be void—it will also be void if he does not use the suggested support products. "We go up against people where our roofing is more expensive because we are registering and following all the rules," says Mike. "But when something goes wrong, you have to call in the better company to fix it—and pay more in the end than if you had just used the better company in the first place."
10. Not checking your contractor's credentials
Fact: Most people doing home contractor work do not actually have a contractors' license! "When installers interview with Quality Built Exteriors, only about 5 percent are coming from companies properly licensed in their trade," says Mike. "A lot of those companies cut the accessories to cut the price— not using proper underlayment, not putting the fence in deep enough … then a month later, the fence blows over, you call the company and the number is changed. With no contractor's license, they can't be held accountable." The Virginia Department of Professional and Occupational Regulation recommends hiring only Class A Contractors for large projects. Class A Contractors are held to a much higher standard. Likewise, be sure the contractor is experienced in the type of work you are hiring them to do. "Don't hire your tile guy to build a deck," says Mike. "We hire people with 8 to 10 years' experience in their chosen trade for your specific project."
With so many of these mistakes centered around choosing the right contractor, Mike urges homeowners to remember that meeting contractors is an interview—and once you find someone you can work with, you don't have to look anymore. This makes a company like Quality Built Exteriors all the more valuable to our community, as they are a Class A, certified, well-respected company and also perform a wide variety of residential and commercial projects.
"We had a customer recently who needed multiple projects, but was having a hard time finding a company to work with her on all of them. I got the price down to where she could get the whole house done," says Mike. "We work hard to serve the community. The relationship is what you pay for. You want a company that will stand behind their work. Hire someone local with a good name and reputation that they actively work to maintain."