Spring Checklist for Your Home Exterior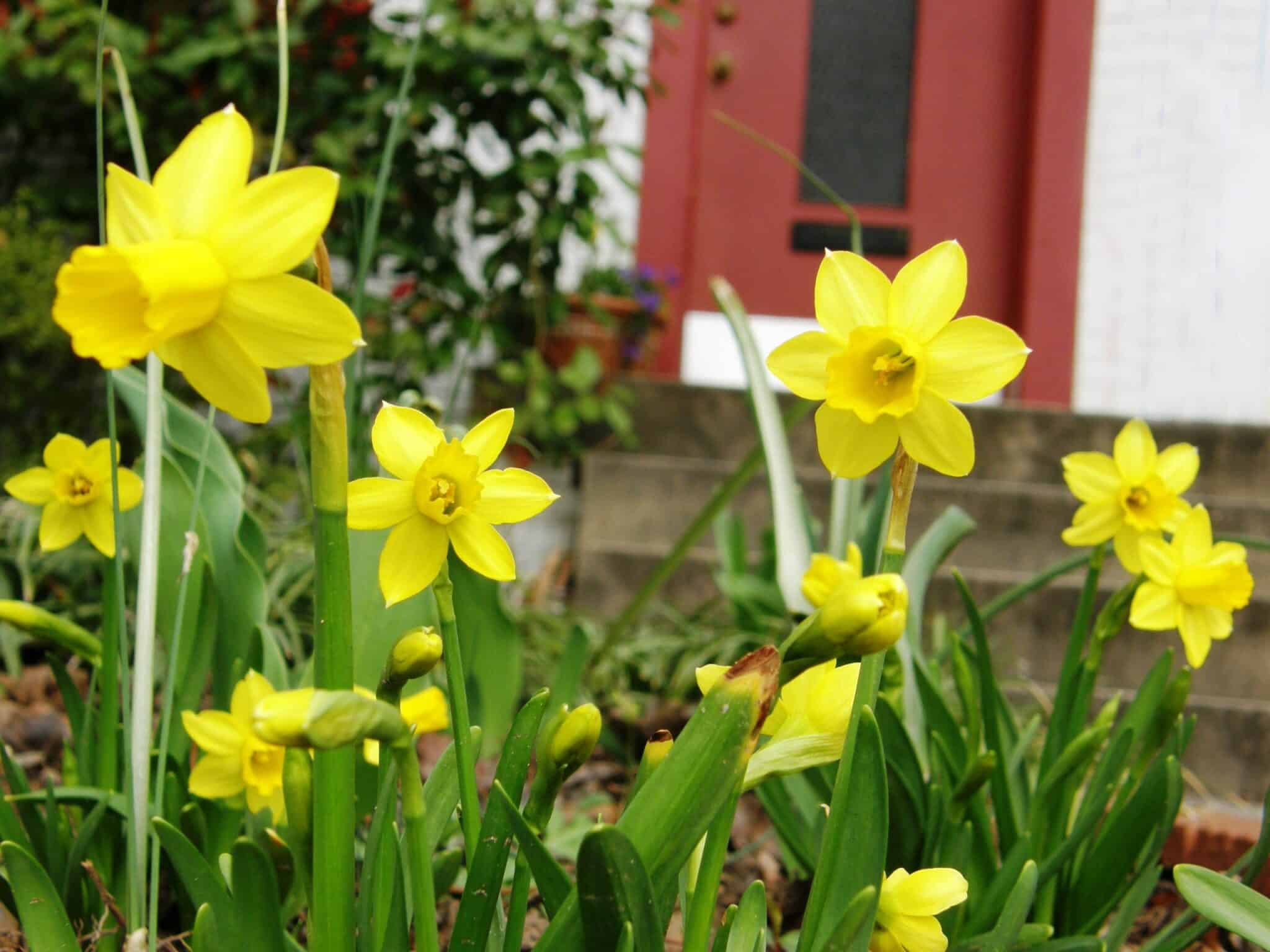 Daffodils!! Have you spotted them yet? I've seen them blooming around my Yorktown neighborhood since mid-February. Whether it was the groundhog's prediction of an early spring, or just the fact that Hampton Roads had no major snowfall this winter, it's clear that spring headed our way.
I'm planning to get my siding and fence sprayed off soon (that green gunk crept in recently), and just this week Quality Built Exteriors gave my gutters some TLC. When April hits, I'm going to plant some annuals. Whatever your own spring plans might be for your home exterior, it's important not to get so focused on pretty flowers (my weakness!) that you forget to keep home structural issues in check. So, while the weather is mild and there's not a lot of lawn care to worry about, it's the perfect time to take an assessment of your home exterior and address any issues. Here are some key considerations:
---
Siding
With that endless February rain, it's likely your siding is starting to look as green as mine! If you own a pressure washer, now is the time to spray down siding and trim… whether to clean off mold or at least to prevent it. Of course, you can also hire a professional to do this. It's also a good time to check for cracks and breaks in your siding—and schedule any needed siding repair.
Wood Trim
Check your wood trim, soffits and fascia for weathering and paint failure. Scrape loose paint and sand it smooth before touchup. Or if you're in a position to make an upgrade, invest in maintenance-free trim wrap. Quality Built uses a vinyl-coated aluminum wrap that will save you money and headache in the long run.
Roof
I can't overstate the importance of regular roof inspection and maintenance. Last month an HVAC pipe on my roof cracked, and water began leaking into my daughter's room. Luckily Quality Built sent someone out the same day to find the issue and perform a simple roof repair, and I only have to repaint her ceiling now. But if I had procrastinated or ignored the problem, as too many homeowners do, the damage would have been much worse. Consider having one of their roof experts out to do a roof assessment—or at least do a visual check yourself with binoculars (if you are not comfortable climbing on the roof). Look for shifting shingles, nail pops and sagging spots. If you see issues, get them addressed right away!
Gutters and Downspouts
Run a hose on the roof and watch to see how your gutters drain—if you find a leak, dry the area and seal the crack with epoxy or caulk.
Remove leaves and other debris that might have piled up inside, and consider getting gutter guards / leaf shields installed.
Make sure downspouts face away from your foundation.
Reattach gutters anywhere they've pulled away from the house, or call Quality Built to rehang your gutters with their reinforced hangers (they did this on my house a few years ago and it made a huge difference!).
Windows
Check that the caulking and weather stripping around your windows are in good shape—escaping air will affect energy efficiency in both cold AND warm weather. If you see condensation inside the glass, you can be sure the weather seal was compromised. That means it's time for a window replacement. New windows, as you know, are one of the best ways to improve your home's energy efficiency.
If the windows are in good working order, are they also clean? Spring is a good time to for a window cleaning to give that sparkle and shine for your curb appeal. Note: Remove screens before power-washing your windows, as it could damage the mesh.
Concrete
Walk around your property and check all sidewalks, porches, the driveway and the foundation for concrete cracks. You can repair minor cracks with concrete filler or silicone caulk, but if there's major damage, it's probably time to replace it.
Fences and Decks
Inspect your deck, fence, porch, railings and stairs.
Check each for loose boards and cracks. Replace any damaged boards.
Poke the wood with a sharp object, and if it doesn't splinter, and if it feels soft and spongy, you likely have dry rot (a fungus that feeds on wood). Those boards also need to be replaced.
Take a broader look at the structure—does the wood look gray or off-color? Time to get it resealed— experts recommend treating open wood fences and decks every 4 to 6 years. At the very least, they should be cleaned every year to extend their life.
Are your railings and stairs wobbly or pulling away? Get them re-secured to make the structure safe.
If you have composite decking, follow manufacturer's recommendations on seasonal care.
Entry Doors
As with windows, you need to make sure the weather stripping around them is secure. If the paint is peeling, time to sand and repaint! If the door is dented, worn or dated, spring weather is ideal for an entry door replacement. A new front door can change the look of your entire curb appeal.
---
With these items checked off your list, you can start spring carefree and spend more time relaxing outside your home.