7 Home Improvement Shortcuts (Without Cutting Corners!)
Some home improvements—especially aesthetic ones rather than functional—have a secret shortcut that will save you time, money, hassle, or all three. (When it comes to the roof over your head, however, shortcuts just won't cut it. I would never advise anything but a top-quality roof!) But other aspects of your home exterior and outdoor space have a bit more wiggle room, so why not take advantage of these home hacks?

Instead of: Maintaining a Lawn
Try: Installing Faux Grass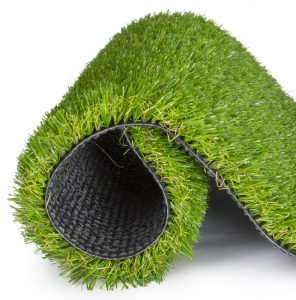 We've come a long way from the Brady Bunch's Astroturf "lawn." Faux grass is much more realistic today, and is already common and popular in the Western U.S. (I kept puzzling over my Arizona friend's beautiful green lawn in her Facebook photos, before I finally found out it was artificial!). Most faux grass is water permeable, and uses a mix of textures and colors to look like the real thing. You'll need to spend some money initially (about $500 to $1000 for a townhouse back yard, plus prepping the ground), but over the years you will recoup your investment in saved water, fertilizer, seeding, aeration, weed treatment, mower maintenance and gas (or paying a mowing service). Best of all, you save time and hassle. The only maintenance will be to hose it off occasionally. It's also environmentally friendly, keeping pesticides and fertilizers out of the water supply (though admittedly, someday the turf will likely end up in a landfill).
If your lawn is now brown and patchy after a summer of abuse, it's the perfect time to cut your losses and go faux!
Photo credit: www.sunburstturf.com

Instead of: Upgrading to Insulated Siding
Try: Getting Fanfold Insulation Behind Siding
There's no denying that insulated siding will perform better for energy efficiency and durability (especially on an older home or one likely to be struck by a rock or golf ball), and is the best choice for maximizing your vinyl siding replacement. But if insulated siding is outside your budget yet you still want added energy protection, Quality Built Exteriors can install a simple foam backing for a fraction of the price. This "fanfold" insulation (so called because it comes in folded sections) resists moisture and can even be layered for added protection. It reduces gaps behind your vinyl siding and eliminates drafts. You'll still see an improvement in heating/cooling costs!
Photo credits: www.cellofoam.com/BuildingProducts/residentialbp.htmlwww.kingspan.com/us/en-us/product-groups/insulation/siding-underlayment

Instead of: Purchasing a Carriage Garage Door
Try: Faking a Carriage Garage Door
Carriage-style garage doors have made a big comeback, turning a blah aspect of your curb appeal into a focal point (especially if you have a front-facing garage or one that extends outward). But it's hard to justify replacing a perfectly good garage door just to have something trendier. After all, carriage-style doors are much more expensive. So why not cut a corner and simply add some carriage details to your existing garage door?
I did this to my own garage door a few years back and it made a huge difference. All you need to do is purchase a carriage hardware set (under $30!). You can get the screw-on kind like I did, or for something less permanent and just as affordable, opt for a magnetic carriage hardware set… either can be found on Amazon. There are also ways to fake a set of windows along the top using paint or decals.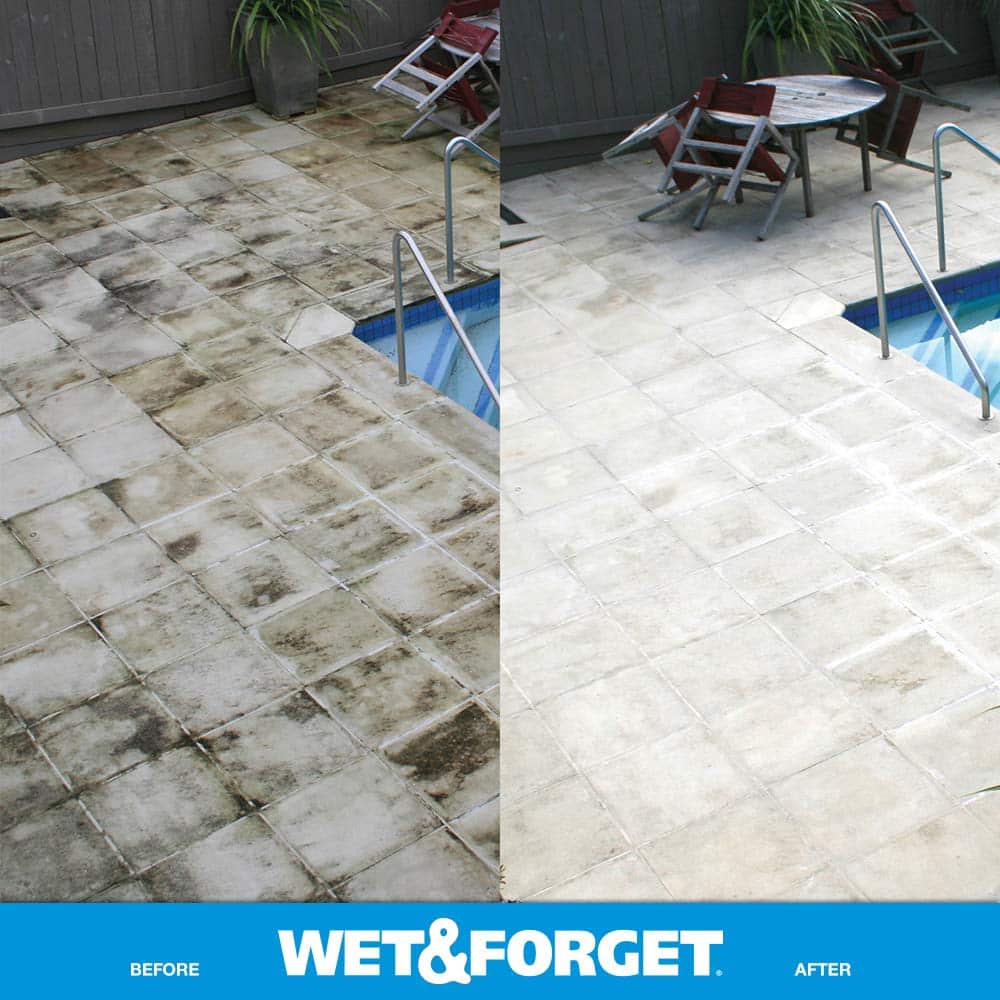 Instead of: Power Washing
Try: Spraying Gunk Remover
I was quoted over $1,000 to have my fence chemically treated to remove the green and black mildew/mold covering most of its surfaces (power washing would have stripped off the stain). Suffering from sticker shock, I turned to the internet in search of an alternative. I found a bottle of "Wet & Forget" concentrate for $20 on Amazon and decided to give it a try, using a battery-powered spray backpack… but they also offer a hose-attachment Wet & Forget (my hose just doesn't reach the back of my yard). It took me an hour and a half to cover the whole fence with it in my large back yard… and the stains were already 50% lighter within a week! A month later, the green and black were completely gone! I also used it on a plastic bin and plastic storage cabinet in my yard, as well as a plastic bench, and some areas of my deck and screen porch woodwork, all of which also looked perfect within weeks and saved me having to get a power wash that spring.
Granted, not all gunk is the same, and some will only come off through professional power washing, but for many stains, this shortcut will cost you a little time but save you a lot of money!

Instead of: Splurging on Specialty Vinyl Siding
Try: Accenting with Specialty Vinyl Siding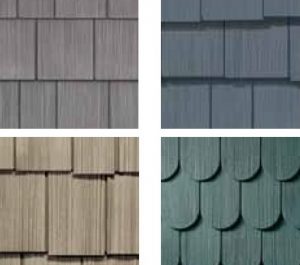 I just love the fresh, upgraded look of specialty siding! But I don't love the extra cost that comes with it. While standard horizontal siding (such as beaded or dutchlap) costs around $4 to $6 per square foot, the price climbs to $7.50 to $10 per square foot for shake siding (a little less for half-round). A way to get the look for less is to do most of the house in traditional siding (all of the sides and back, and then some of the front), with accent areas in specialty siding.
Where to put the accent? Vinyl "cedar" shake siding goes well on the face of a protruding garage, on a gable or portico, or around dormer windows. Half-round vinyl siding (also called scallop) works well on the gables, towers and/or turrets of Queen Anne and Victorian-style homes.
Regardless of siding style, don't cheap out on quality—and make sure it's completed by a certified siding installer. Pretty siding that blows off in a typical Hampton Roads storm can end up costing you more in the long run for siding repair. Quality Built Exteriors uses hurricane category 4 and 5 materials.

Instead of: Keeping Up with a Garden
Try: Creating a Container Garden
If you're tired of the hassle of in-ground gardening (or just looking for something different!), a container garden is the perfect shortcut, giving you all of the beauty and less of the work.
The photo at left shows how you can fill an entire bed with beautiful pots and blooms. Benefits include:
You can more easily vary the height of your flowers by selecting different sizes of pots (or using plant stands)
No more dealing with poor soil in your yard
Little to no weeding required
Ability to move the garden with seasonal light changes
Easy to relocate your garden if you move, while on vacation, or during winter
Simple cleanup
Don't want to dig at all? Just put the entire purchased flower and pot liner into a decorative pot, then toss and replace when it dies.
Less bending—you can plant, prune and water at an elevated height.
Rearrange the plants as their bloom times progress, so the prettiest are always front and center!
Ideal for small yards, patios and balconies, but can also be used atop a traditional flower bed!
Instead of: Cleaning Out the Gutters
Try: Installing Gutter Guards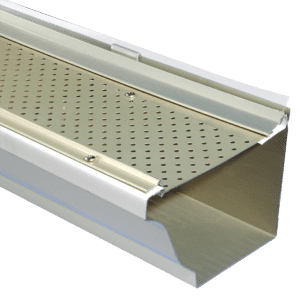 Gutter cleanings are both a hassle and a recurring expense… and ignoring clogged gutters can cause a variety of damages to your home. Instead of making that (hopefully!) once a year call to the gutter cleaner, or climbing up the ladder yet again to attempt it yourself, why not invest in gutter guards? Also known as gutter shields, leaf shields or leaf guards, these inserts keep out debris and nesting animals. Quality Built Exteriors does them in aluminum, so they will never rust—nor will it bend or bow like plastic shields. Leaf shields quickly pay for themselves, so this is a shortcut whose benefits will last.
Being a smart homeowner means knowing where to go big and where to sneak in a shortcut. When in doubt, call Quality Built Exteriors for honest advice between the two!