11 Winter Ideas for Backyard Living
The holidays are over and the dreary stage of winter has set in. These short, chilly days might make you think there's nowhere to go but back inside the house. But you don't have to wait for spring to enjoy outdoor living. After all, you're a Hampton Roads homeowner—you live where winter tends to be mild and many plants stay lush year-round. Winter can be the perfect time to enjoy your outdoor space without baking in the sun and swatting bugs!
There are many ways to give your Hampton Roads home's concrete patio, wood deck or Trex porch some winter TLC and extend its usable months of the year. Here are some outdoor design concepts that work great for winter—and many year-round!
Modern Chimenea by ModFire by Media Director, licensed under CC BY 2.0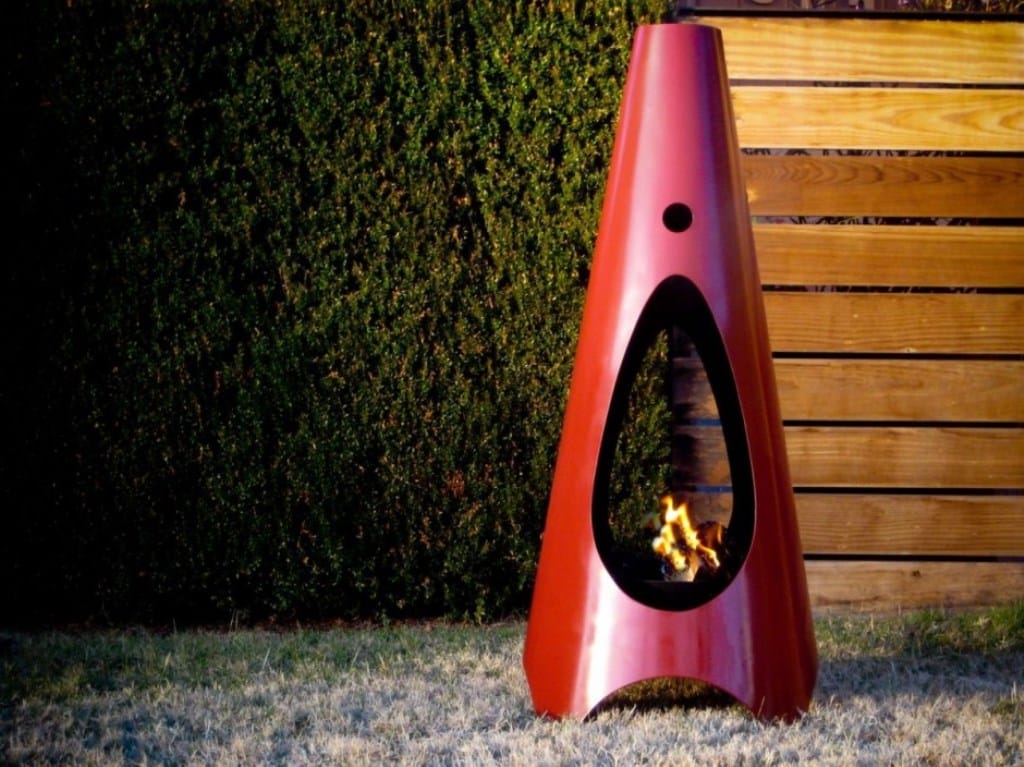 1. Warm It Up
First things first: if you're going sit outside in the dead of winter, you're going to need a source of heat! When a coat just won't cut it, you'll need a fire feature or an electric heater of some type. Electric outdoor heaters can be wall-mounted or independent, and many now come in attractive designs. If you aren't near an outlet or want to go rustic, a fire pit, fireplace or chiminea (like the modern one shown above) are just the ticket. I read recently that outdoor fire features now outrank grills in popularity! You can enjoy them year-round, and they double as lighting for nighttime.
You can also try a propane- or natural gas-powered option, such as a fire table or fire bowl, which come in a variety of contemporary and traditional styles, shapes, sizes and finishes (many of which are shown throughout this article). They create an intimate, hospitable ambiance that's perfect for entertaining.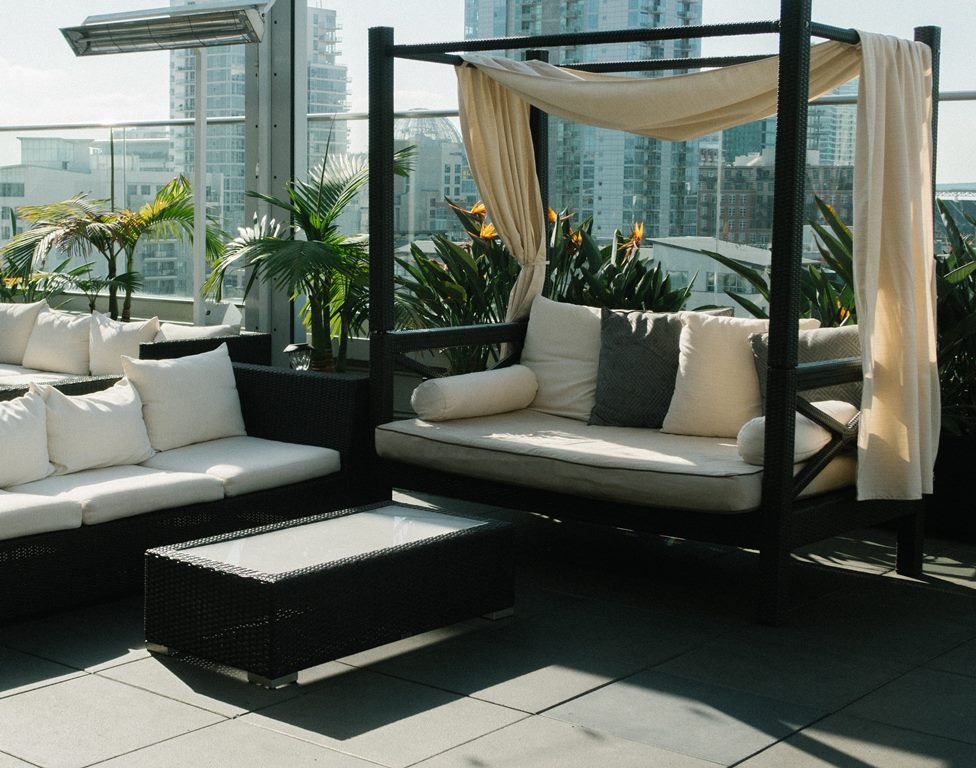 2. Set a Cozy Setting
This is NOT the time to sit directly on metal! Think fabric cushions and natural materials like wood, rattan and wicker (plastic versions work too!). Just nothing that holds in the cold. Your winter outdoor seating should be as comfortable as possible, while also standing up to the elements. Just look at the rooftop patio above, which uses a canopied day bed and cushioned rattan couches that make even a sleek urban space feel warm.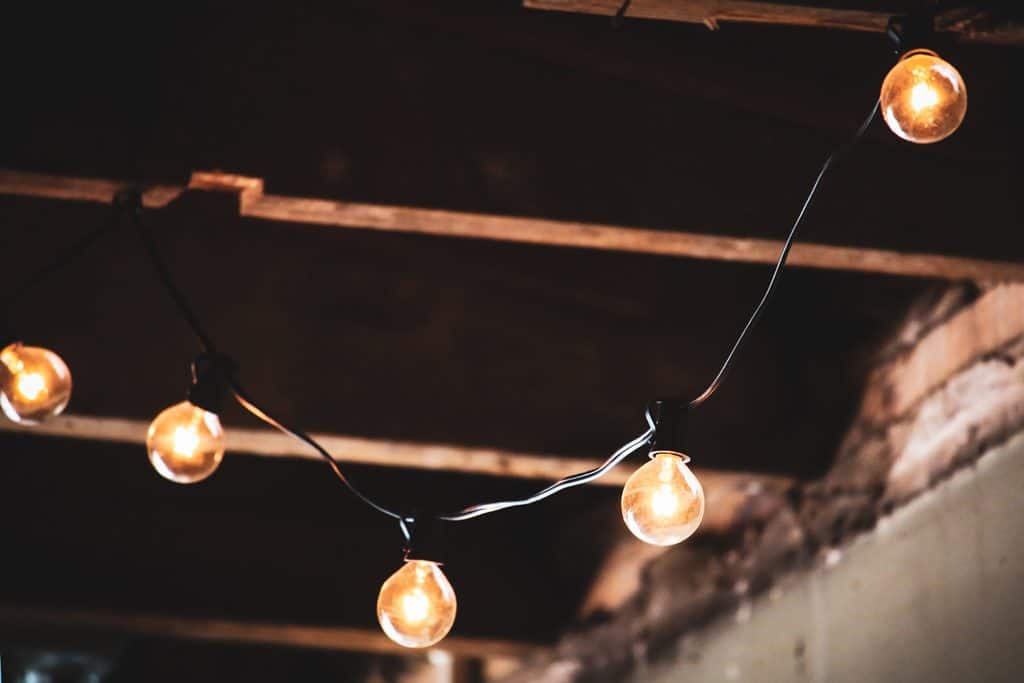 3. Create Mood Lighting
Even on an overcast winter morning, your outdoor space can be light and bright! You can achieve the effect by stringing lights overhead (most useful if you have a covered porch or pergola), or likewise by installing a pendant light(s) overhead. You can also string bistro lights in tree branches and along trunks. Nothing overhead? No problem, there are many outdoor lamps and lampposts on the market that look beautiful even when turned off. Try something unexpected like a chandelier, or make the space practical by installing walkway lights. If nothing else, light some candles! Then, snuggle into the outdoors and enjoy the magic of night by mood light!
Licensed by Deposit Photos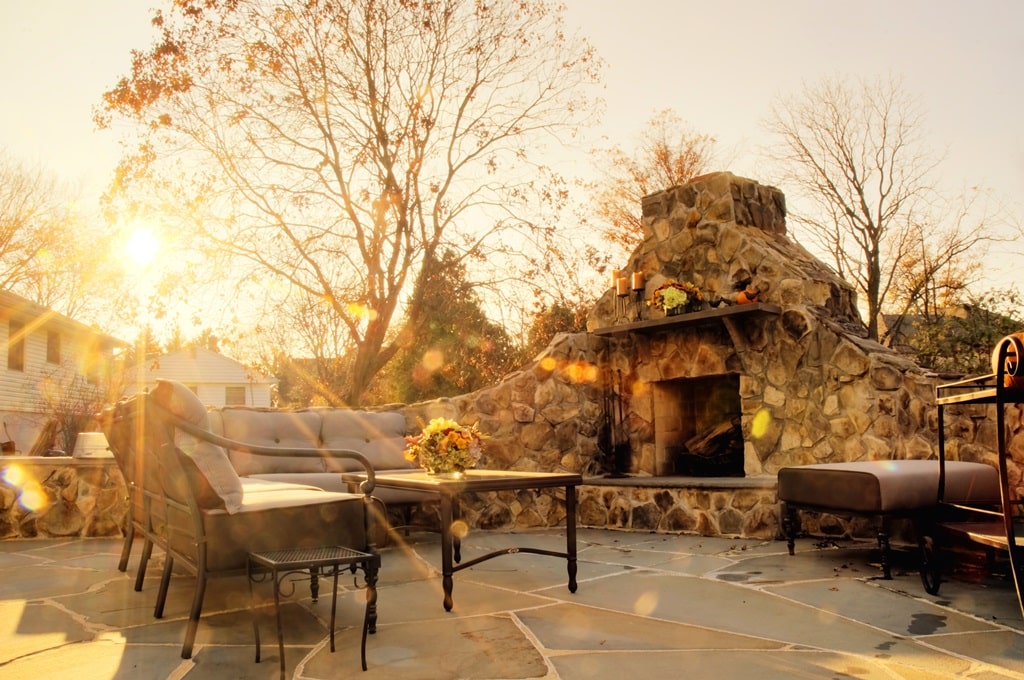 4. Add an Enclosure
Even if you invest in the nicest stone fireplace or the most generous fire table, the heat will dissipate as it moves out into the yard. Contain the warmth by creating some form of enclosure. This could be a canopy, large cantilevered umbrella, retractable curtains or grass blinds. Or, you could install a more permanent enclosure like a pergola, accent panel/wall, or entire gazebo! I like how the curved stone wall above surrounds the space without blocking the entire view. An enclosure not only keeps in the heat, but it defines the living area. Everything will feel more intimate and cohesive in design, making your patio feel like a room in its own right.
Licensed by Deposit Photos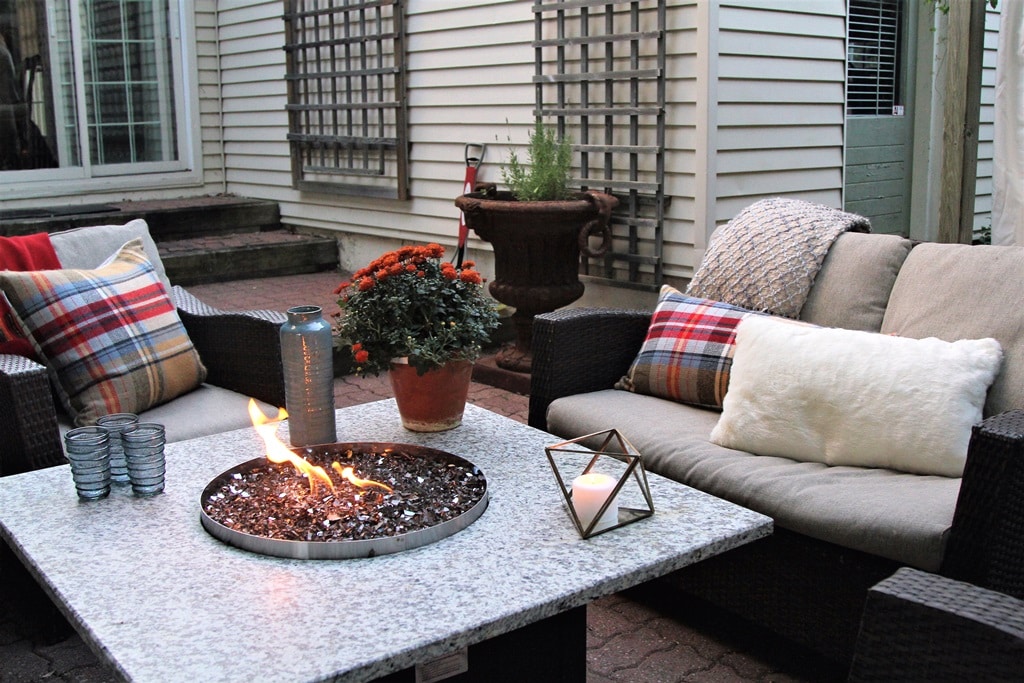 5. Feather Your Nest with Blankets & Pillows
Of all the photos shown, this one is my favorite. Something about those plaid pillows just makes me want to kick back on top of them and pour a glass of wine. Choose some pillows in winter fabrics (then switch them out for spring!), and add a nice thick throw. Little accents like candles and potted winter plants (sometimes my mums last into January) keep the atmosphere welcoming.
Creative Commons Outdoor Fireplace and Living Room by Mark Scott Associates by Media Director, licensed under CC BY 2.0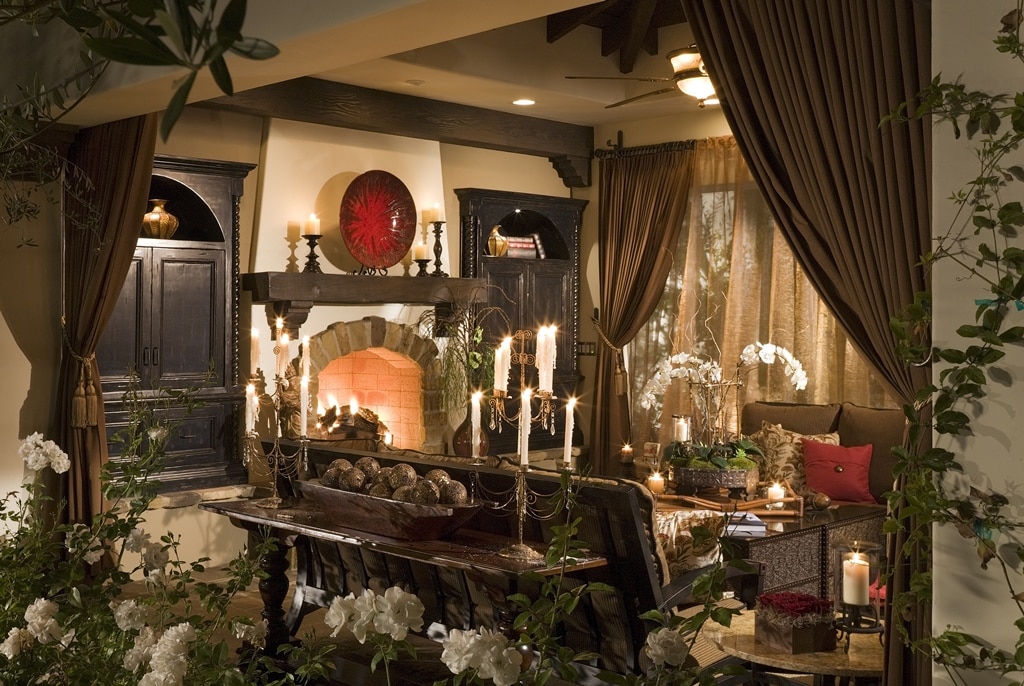 6. Bring the Inside Out
You can blur the lines between indoors and out using tricks like the heavy winter curtains above, leading you seamlessly into the home's covered patio that feels like it's still inside the house. Carefully select furniture and accessories that can withstand the weather year-round, and then decorate like you would any other room. Rugs, pillows, and other fabric accents reinforce the illusion of being inside while adding warmth during winter temperatures.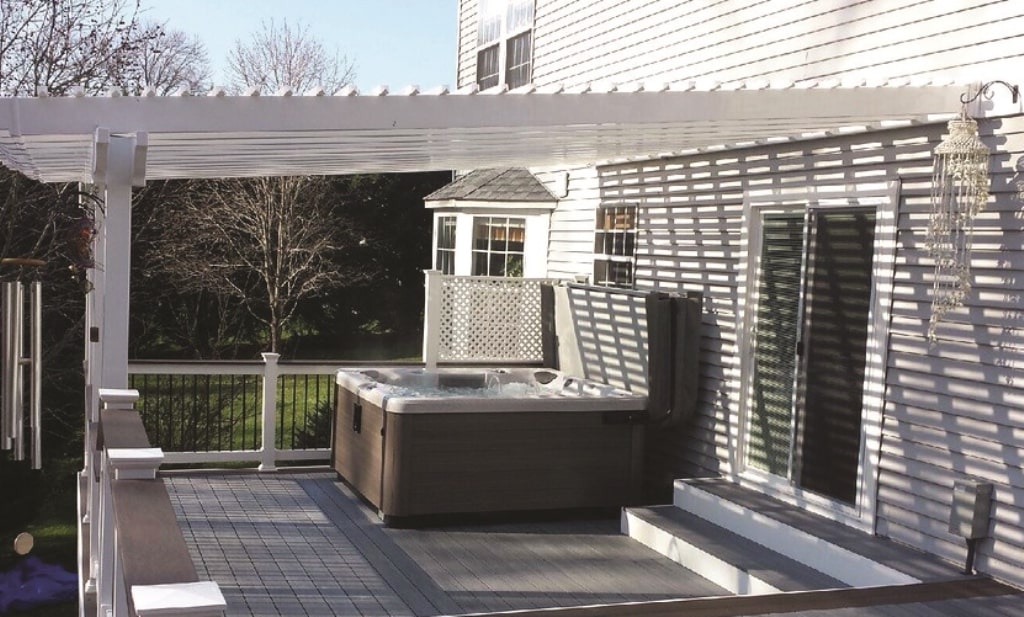 7. Install a Soothing Soak
Hot tubs are popular year-round, but especially in the winter! They're just as great for alone-time as for an impromptu party. Just one more way to enjoy the outdoors while being immune to the effects of cold. Quality Built Exteriors has built many decks and pergolas, like the one above, around hot tubs, to create a true entertaining space.
Licensed by Deposit Photos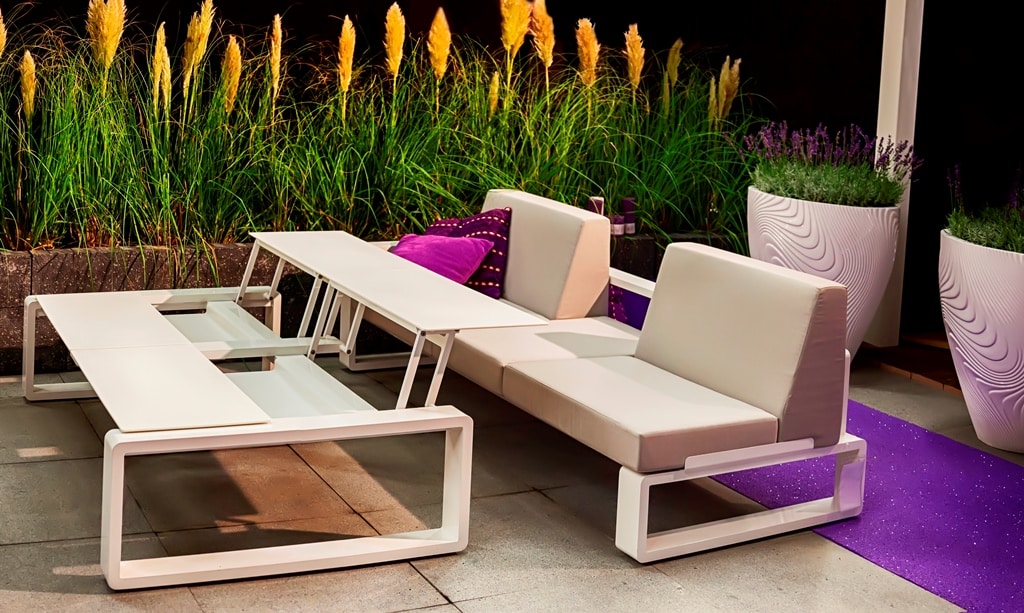 8. Keep It Alive with Greenery
Going outside can be depressing in winter, if everything around you looks dead or dormant. Take care to plant evergreens and winter-blooming flowers to make your space feel alive. Coniferous trees and ornamental grasses, like above, add color while also blocking the cold. You can design your entire yard with cold-resistant shrubs and perennials. Strategic beds and pots around the patio can define your space—consider dwarf globe arborvitae (which I have in both my front and back yard), boxwood, juniper, and yew. For perennial flower, consider lavender, purple coneflower and red osier. And of course, pansies are the perfect winter annual. Just pay attention to how much sunlight the space will get, and how much the species needs.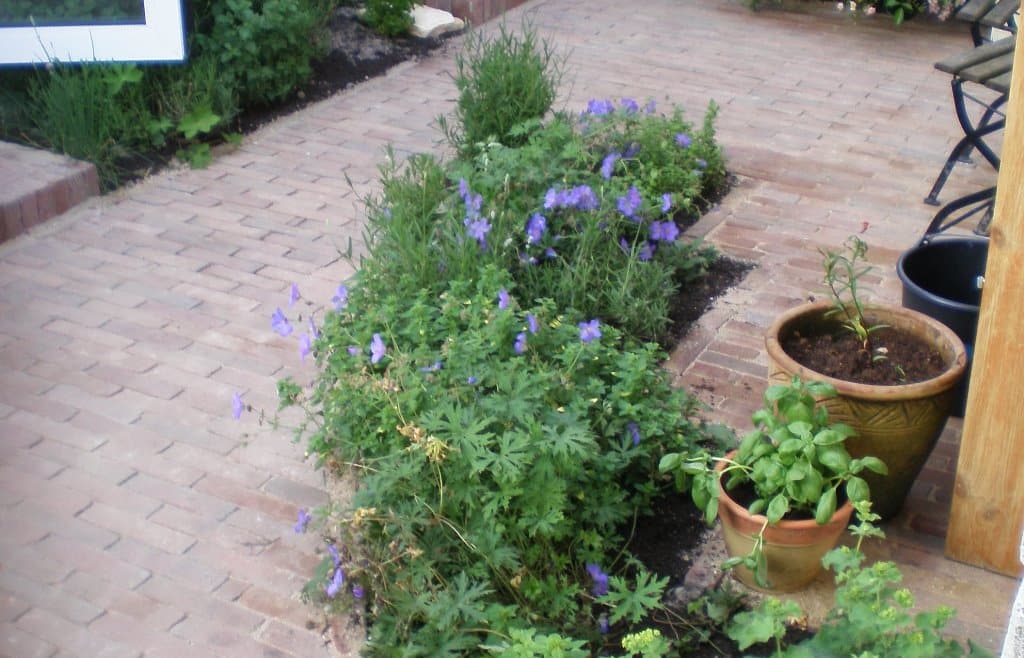 9. Get Fragrant with an Herb Garden
Many herbs grow well throughout the winter, especially in Hampton Roads' mild climate. Our oregano and sage grow 12 months a year! You can also achieve success with basil, parsley, mint, thyme, lavender and rosemary. The scents will add a whole new dimension to your winter living space—and of course, there's the practical element of having fresh ingredients available only steps from your door. Whether you prefer beds or pots, these herbs will be a wonderful complement. Bonus: Toss cuttings of sage, rosemary or lavender into your fire for a new level of fragrance.
Licensed by ShutterStock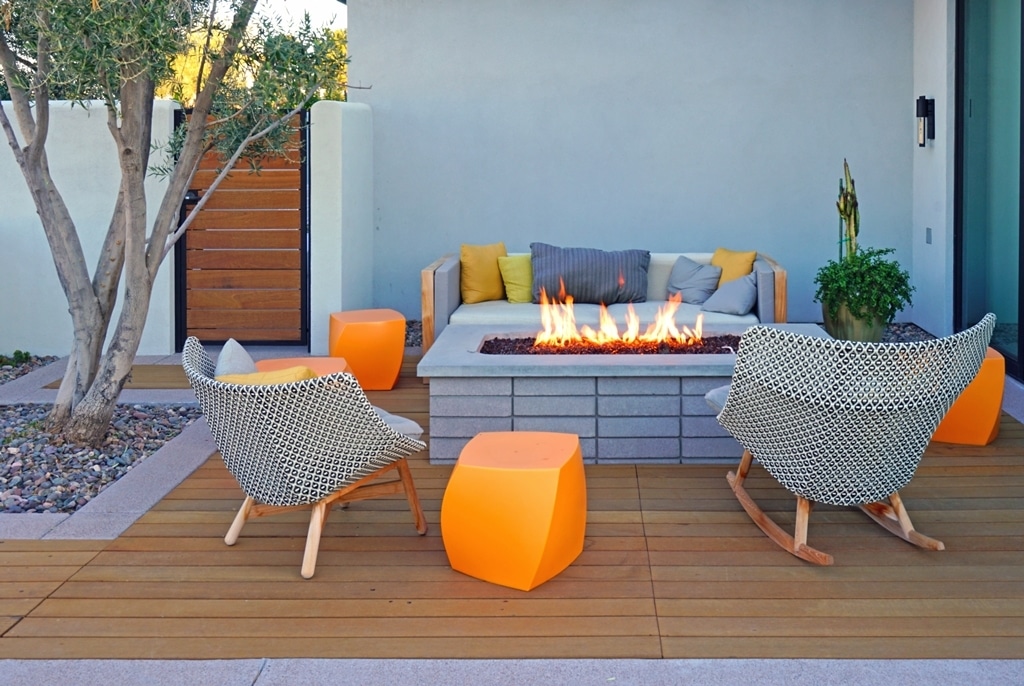 10. Pop with Cheerful Colors
Some people enjoy muted colors (beige, "winter white" and pale blue) for this time of year, finding the neutrality soothing. Others prefer to beat the winter blues with bold color! The deck above uses splashes of tangerine to wake up the senses and bring warmth to the space. See also the bright purples in #8!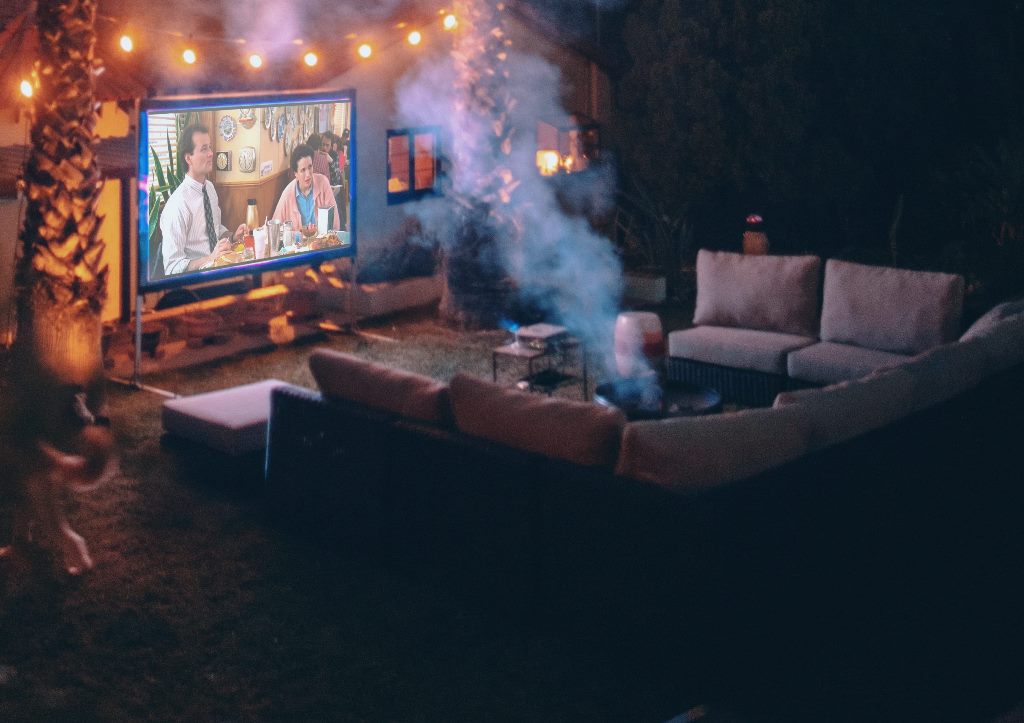 11. Enjoy Some Entertainment
If you want to do more than sit outside and talk, then put in a horseshoe pit or set up the cornhole boards. An increasing number of homes own a collapsible screen for projecting videos. The fun setting above makes me want to come back again and again (a joke that makes sense only if you recognize the movie being shown!).
Are you ready to start—or enhance—your outdoor living space? Call Quality Built Exteriors for a quote on concrete patio slabs, wood and Trex decks, porch additions, pergolas and more!